Exclusive
'I Couldn't Breathe!' Jenelle Evans Tells All On Secret Beatings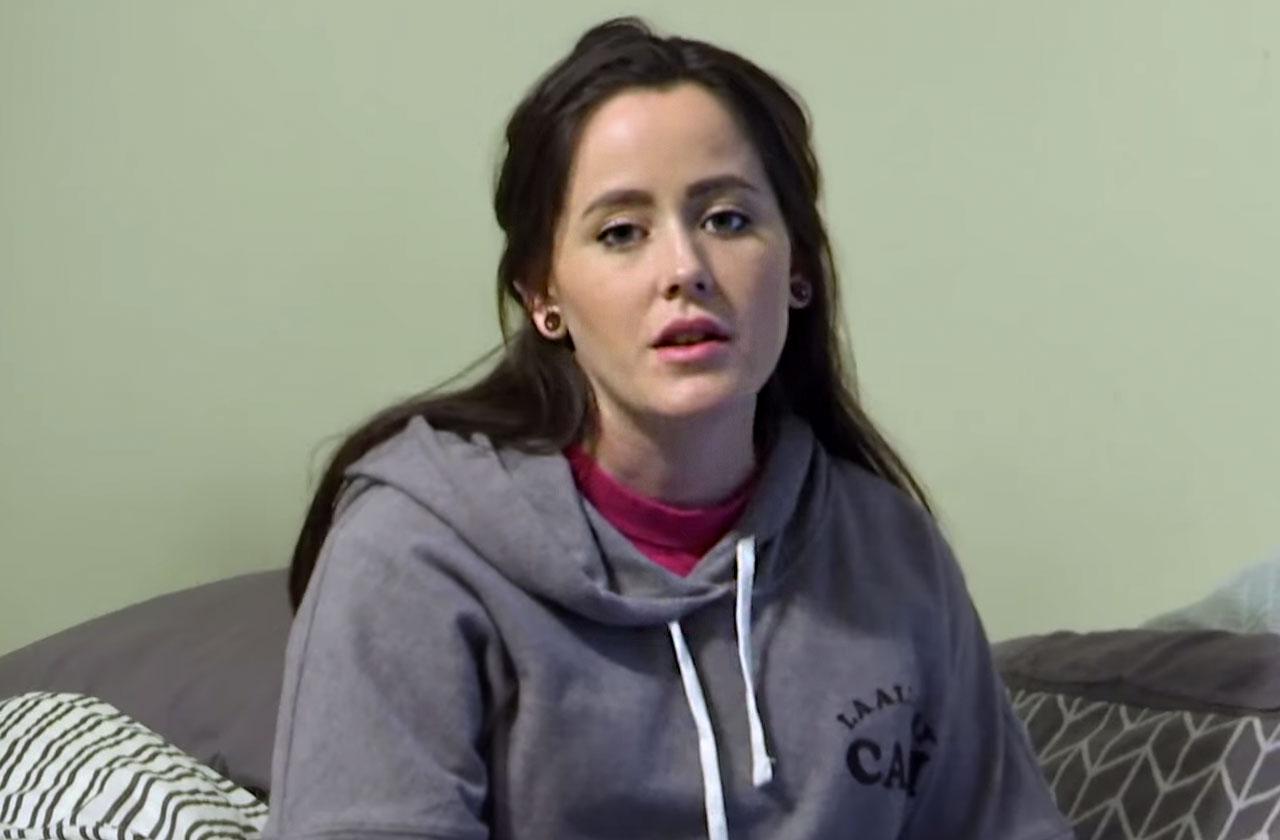 Jenelle Evans has been involved in a number of abusive relationships, but the physical abuse she endured is even worse than she depicted. RadarOnline.com can reveal exclusive details on the incidents from the Teen Mom 2 star's memoir Read Between the Lines: Diary of a Teenage Mom.
Evans, 25, began dating "sexy Marine" Gary Head in 2012. They quickly moved into a condo together.
"Gary had a lot of anger issues and my history of taking such abuse led to a dangerous mix," she wrote. "We started getting into fights about any little thing. He even proposed to me once during an argument."
Article continues below advertisement
She explained how he popped the question after dating on-and-off for only six or seven months.
"I was so used to f***ed up relationships I was willing to put up with his short fuse just to have someone in my life," she wrote. "All of that came to an end when he finally snapped and laid hands on me during an argument."
The fight started when he wanted to go to a club without her. When she called him later in the night, a woman answered the phone. She then went to the club to confront him and found him with a bevy of women.
Once home, she checked his phone and found texts of him inviting women to their condo.
"He grabbed my phone and threw it against the wall, destroying it and with all my chances of calling my friends or family for help," she penned. "He started screaming at me and I kept on crying. The next thing I knew, I couldn't breathe. Gary had attacked me. He jumped from the bed, looped his blanket around my throat and pulled it tight. He kept screaming at me to stop crying while choking me the whole time. Just when I thought I was going to pass out, or even outright die, he finally released me."
Article continues below advertisement
When she punched him in the back, he began to hit her "over and over and over."
"I ended up with bruises everywhere," she wrote. "I don't know how long he would've gone on hitting me if the police hadn't arrived."
Police arrested both of them for the domestic fight. A clerk for the Brunswick County Court confirmed to Radar that Head pled guilty to the charges. He paid $200 in court costs.
As Radar reported, she was involved in another abusive relationship with ex-husband Courtland Rogers, who she was married to from 2012 to 2014.
When he found messages between her and another man, he began to question if he was the father of their unborn baby.
"Courtland slapped me around a few times, then started punching me in the gut," she wrote.
The next day, she suffered a miscarriage and Rogers was charged with assault and battery of an unborn child.
Evans' ex-fiancé Nathan Griffith was also arrested in March 2015 after a fight between the two turned physical.
What do you think of the shocking new details? Tell us in the comments!
We pay for juicy info! Do you have a story for RadarOnline.com? Email us at tips@radaronline.com, or call us at 800-344-9598 any time, day or night.