Exclusive
Liar, Liar! Jenelle's Mom Slams Teen Mom's Tell-All: 'It's Not Even True!'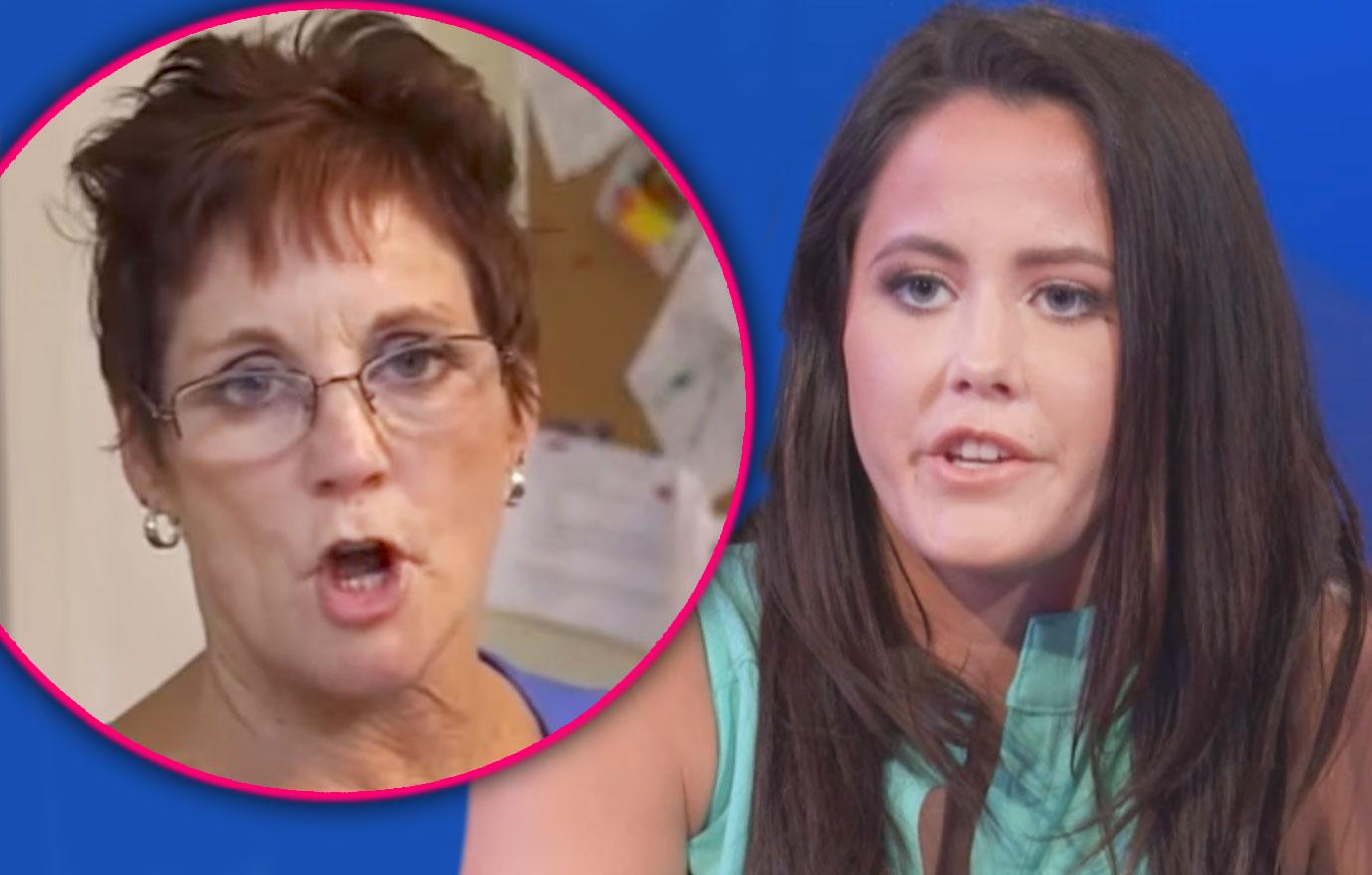 Jenelle Evans' new tell-all book is a work of fiction, her mom Barbara Evans told RadarOnline.com exclusively.
The Teen Mom star's new memoir, Read Between the Lines: From the Diary of a Teen Mom, is "not even true!" Barbara, better known to fans as Babs, told Radar in an explosive rant.
As Radar reported, Jenelle claims in the book that her biological father once fell down a flight of stairs while holding her, and that the incident was "the nail in the coffin" for Babs, who threw him out soon after.
Article continues below advertisement
Jenelle, 25, claims she witnessed a lot of tumultuous situations involving her mom and dad, but livid Babs says that's not the whole story.
"She doesn't even know half the story of her life!" Babs told Radar. "She was only three when her father left."
"So I'm getting a little sick and tired of" Jenelle dishing on family drama, Babs said.
Even worse, Jenelle claims in the book that her mother practically tricked her into signing over custody of her young son Jace in 2010.
"One night, my mother convinced me to go out with my friends so I could relax," Jenelle wrote. "I should have been suspicious at the time. My mother wasn't the relaxing type of person, much less the kind of woman to encourage others to enjoy themselves."
Jenelle explained that Child Protective Services was there when she returned.
"My mother had called them and told them I was out partying all night and left my son at home," Jenelle claimed. "She told them I did this pretty much every night, which was a lie. I tried to tell them she told me to go out, but they wouldn't listen."
Article continues below advertisement
CPS gave her mom temporary custody and "threatened to put my son in foster care if I didn't sign custody of him over to my mom because I wasn't financially stable," Jenelle alleged. "I wanted to get a lawyer to fight it, but I couldn't afford one. I felt like a frightened animal backed into a corner."
"I fell into the trap of signing over the custody of my son Jace. I thought I was doing it so I could get my life back on track and regain custody of my son," she said. "The courts awarded her full custody and she has retained rights ever since."
Babs disputes that account and warns, "I'm not gonna look like the bad person here, because I'm not."
For more of what Babs says is the REAL story of her custody war with Jenelle, stay with Radar!
We pay for juicy info! Do you have a story for RadarOnline.com? Email us at tips@radaronline.com, or call us at 800-344-9598 any time, day or night.