Exclusive
Heroin, Weed & Pills: Inside Jenelle Evans' Disturbing Drug Hell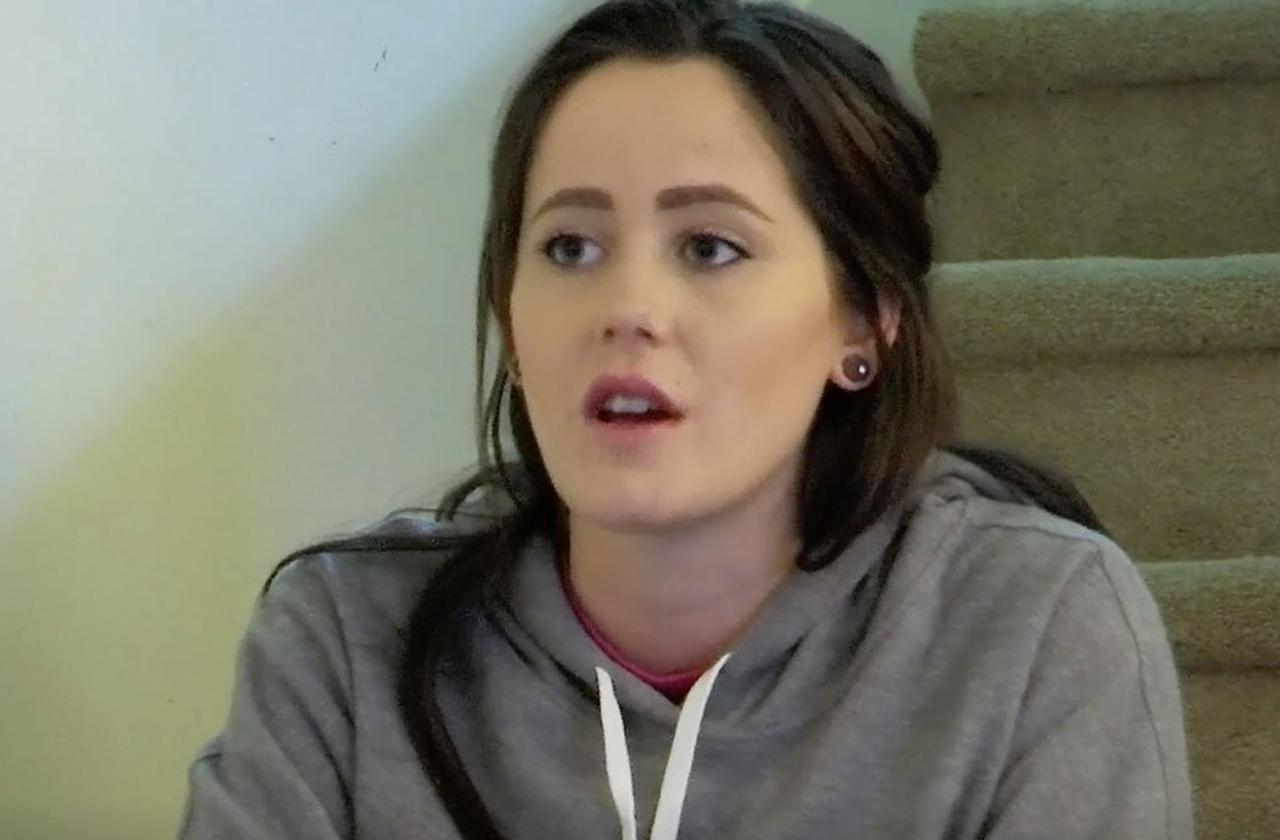 Jenelle Evans has been arrested for possession of heroin and marijuana in the past, but what sparked her substance abuse issues? In the Teen Mom 2 star's memoir Read Between The Lines: Diary of a Teenage Mom, she tells all on her battle with drugs.
Evans began smoking marijuana with her longtime friend Tori Rhyne when she was only 14 years old.
"I tried pot for the first time," she wrote. "And then the second time. And the third time. When I say we stayed up all night talking, it was mostly spent smoking. I know it's supposed to be such a horrible thing but I didn't see what the big deal was about it. I felt relaxed and happy. I liked it."
Article continues below advertisement
Her marijuana use led to Evans experimenting with other drugs. In 2006, she overdosed after taking 24 decongestant pills.
"I knew something wasn't right when my heart started beating really fast," she penned. "I had some chest pains and felt really sick to my stomach. That's when I decided to go find my mom and tell her what I had done."
She then turned to hardcore drugs, as she overdosed a second time on heroin when she was dating ex-boyfriend Kieffer Delp.
"I did a lot of heroin and weed," she wrote. "That was all I did. Just smoked and shot up and laid around chillin.'"
One time after shooting up, she blacked out and woke up on the bathroom floor.
"I had no idea how long I was out or what I did during that time," she said. "It was scary, not knowing. I asked Kieffer why I was lying on the f*****g floor. Kieffer said I passed out."
Although she checked into a New Jersey hospital for detox, she returned to abusing heroin with ex-husband Courtland Rogers, who she was married to from 2012 to 2014.
Article continues below advertisement
"It was a hard relapse," she wrote. "I took more than I did before, Courtland was not only taking heroin, he started dealing it."
She stopped abusing heroin when she learned she was pregnant, but she suffered a miscarriage after a physical fight with Rogers.
"Courtland slapped me around a few times," she wrote of when he found text messages between her and another man. "Then he started punching me in the gut."
Does her drug use surprise you? Tell us in the comments.
We pay for juicy info! Do you have a story for RadarOnline.com? Email us at tips@radaronline.com, or call us at 800-344-9598 any time, day or night.