Jacqueline Laurita & Hubby Talk Puberty, Chris Says Their Son's Probably Already 'Discovered Himself'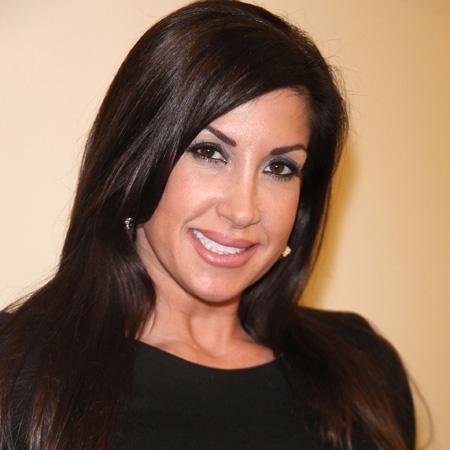 Too much information, that's the theme of Sunday night's episode of the Real Housewives of New Jersey, and RadarOnline.com has all the details.
While out to dinner, Jacqueline and Chris Laurita begin discussing their 11-year-old son and the conversation unexpectedly turns to masturbation.
"I am so proud of CJ. He's starting to become like a young man. He told me he wants to start wearing cologne every day," Chris tells Jacqueline.
Article continues below advertisement
"Oh my God, what's happening? I can't deal with this puberty thing! I can't!" Jacqueline squeals.
"I wonder if...when I was CJ's age, I already, I'd found myself by the time I was 11," Chris reveals.
"Ahhhh, are you talking about bathroom time?" Jacqueline asks.
"I remember the first time I masturbated. I was scared sh*tless! I swear to God. I thought I literally broke it," he divulges.
"I had a sock in my room, that'd literally stand on its end. It became a sculpture."
Too much information.
"I'm not ready for these changes. No," Jacqueline tells the camera.
"He's still my little boy! I'm going to take all the socks out of his room.
But Jacqueline decides to contribute to the masturbation chat, revealing when she first 'discovered herself.'
"I think I found myself in sixth grade," Jacqueline admits.
"Joe told me the first time he got laid he was nine," Chris tells her.
"Hopefully it wasn't with Teresa," Jacqueline responds.
Again, too much information.
But if you want to find out more, tune in Sunday night to Bravo to catch the new episode of the Real Housewives of New Jersey.