It's Official! George Clooney & Amal Alamuddin Complete Paperwork To Make Marriage Legal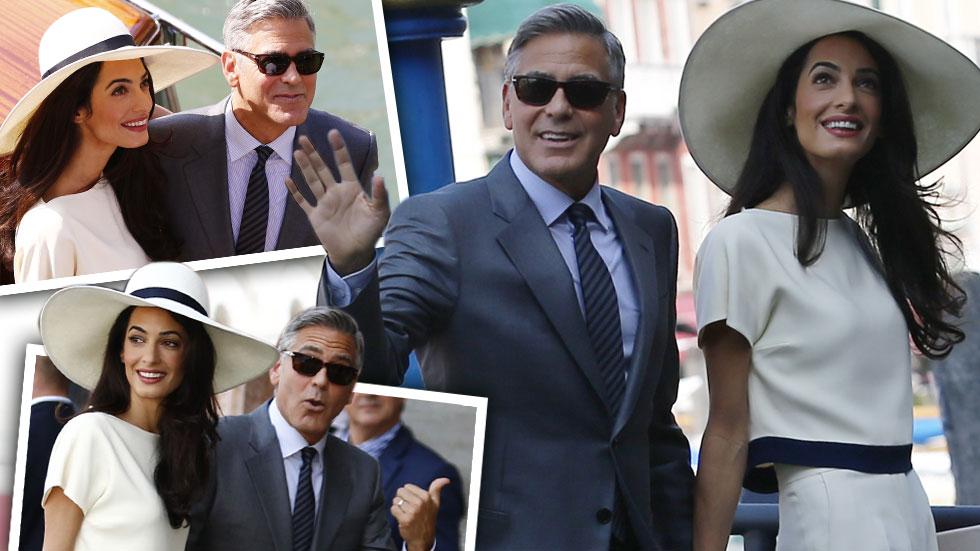 George Clooney and Amal Alamuddin are now husband and wife in the eyes of the law.
Clooney, 53, and his 36-year-old bride made their marriage official in accordance with Italian law when they spent 14 minutes completing paperwork in Ca'Farsetti, Venice's municipal hall, on Monday afternoon.
A large crowd gathered to give their congratulations to the newlyweds, and police shut down the street as a precaution. No longer a swinging bachelor, Clooney greeted fans after leaving the building with Alamuddin, whose stunning $750,000 seven-carat diamond engagement ring was on full display, by his side.
Article continues below advertisement