Robert Downey Jr. Tries To Save The World & Gwyneth Paltrow In Action-Packed Iron Man 3 – See The New Trailer Here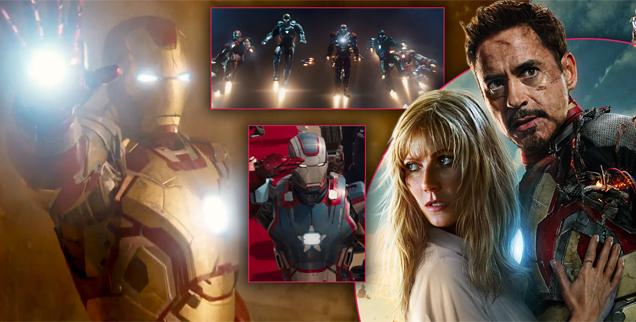 He's a magnet for trouble.
Tony Stark, better known as Iron Man, is back and boy does the world need him more than ever as you can see by this newly released trailer for the action-packed Iron Man 3, opening May 3.
There's plenty of explosions, as you would expect, while Robert Downey Jr. returns as Stark. He faces his most dangerous enemy and tries to protect his world -- in particular love interest Gwyneth Paltrow.
Article continues below advertisement
MOVIE TRAILER: Watch Tom Cruise In Oblivion
And just for fun, Marvel blows up Stark's hilltop home and then introduces several new twists, including many, many other flying Iron Men. And fans will be happy to see War Machine in action.
Check out the trailer for all the action.
youtube