Fraud, Discrimination & More! Hugh Hefner Hit With Bombshell Lawsuits Before Death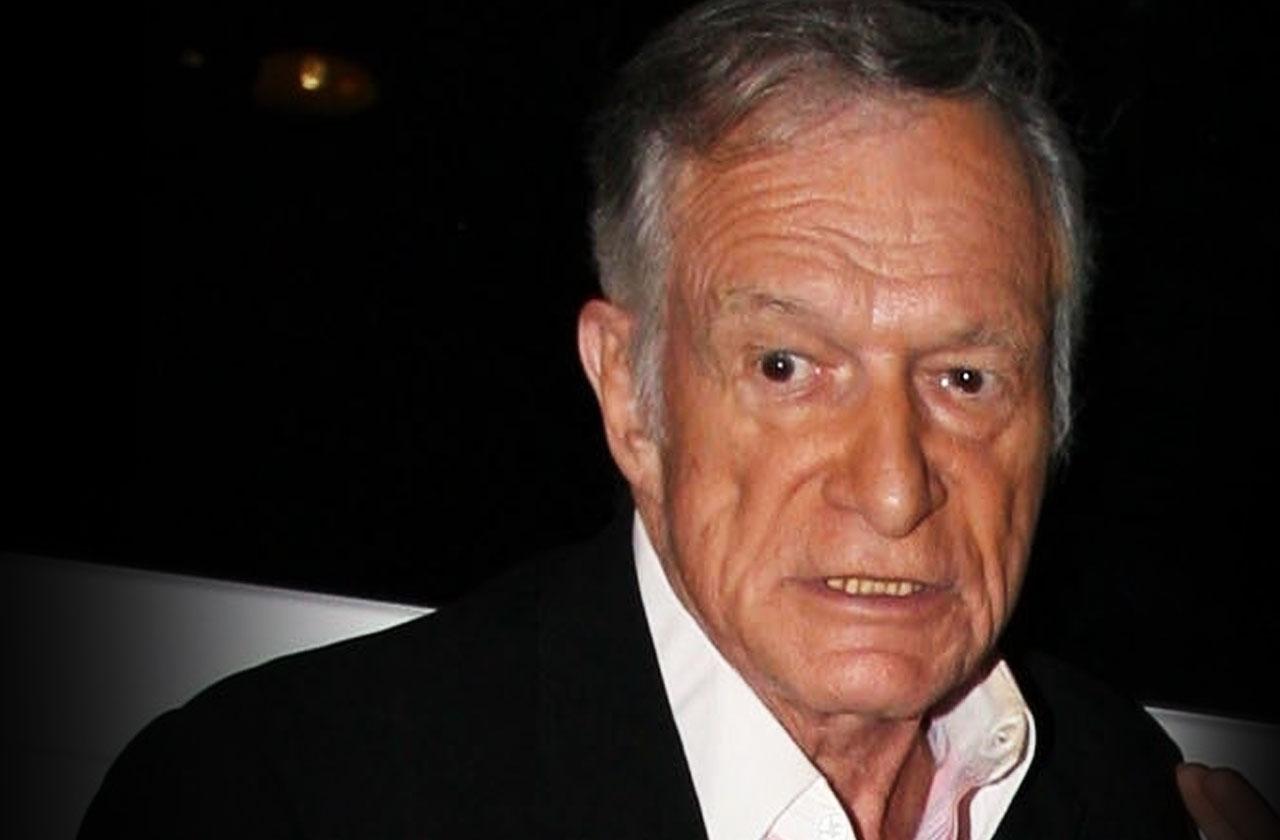 Hugh Hefner spent the final years of his life dealing with troubling legal issues. Bombshell lawsuits exclusively obtained by RadarOnline.com reveal the Playboy founder was once sued for intentional infliction of emotional distress, fraud and other shocking accusations.
In court papers obtained from the Superior Court of California, Hefner was sued for breach of contract, slander, intentional infliction of emotional distress, fraud and intentional interference with prospective economic advantage on August 9, 2012.
Article continues below advertisement
Representatives for Playboy Radio contacted Mr. Sexual Sin De Un Abdul Blue, an eccentric exotic five star professional maid service, to appear in a live interview on the air.
Playboy asked the company to bring in female maids to answer questions as well. The representative for the company denied their request because the maids had all signed confidentiality agreements.
Playboy advised the company to hire models to stand in their place through an advertisement on Craigslist.org. But the representative for the company was busted during the live show.
"The caller proceeded to ask me the question that if we had so many maids then why did we have an ad on Craigslist.org advertising for models for a Playboy event," the court papers read. "I informed the caller this was not true. The called began an argument and started repeating my website asking, 'This is you right?'"
The company representative found it "odd" that a female would call in to sabotage her company. The representative then learned that it was not a live show.
Article continues below advertisement
"I further said that since it was not a live show that means the caller was a seed… you guys lied to me and set me up," the Plaintiff accused of Playboy.
When the show came on, the staff accused the business of being a sham because of the hired model.
"The defendant planned such acts to boost their ratings," the plaintiff accused. "Hugh Hefner is one of the richest men in the adult business. Incorporated with Playboy Radio and other holdings is worth hundreds of millions of dollars and believes himself so wealthy and powerful that he can decide to take money away from the little man such as myself in order to serve their own ego and enrich themselves even more."
The Plaintiff claimed to have suffered "anguish, fright, horror, nervousness, grief, anxiety, worry, shock, humiliation and shame."
On October 18, 2012, the plaintiff asked the case be dismissed with prejudice.
But Hefner's legal troubles didn't start there. In court documents obtained from Superior Court of California, former employee Jennifer Lewis, who claimed to be involuntarily terminated, sued Hefner on December 31, 2009.
Article continues below advertisement
Lewis was hired in 1998 as a Guest Relations Coordinator for Playboy Mansion.
"Starting suddenly in 2008 and continuing into 2009, Plaintiff (then ages 46-47) began to be singled out and discriminated against by the Defendants on the basis of age, sex, physical disabilities, mental disabilities and/or retaliated against for inquiring why only women and no men in her working environment were transferred from full-time to part-time status," the court papers read.
Lewis claimed she was "phased out" as Guest Relations Coordinator. She alleged a younger woman was promoted and featured in a segment in the Playboy Magazine about Playboy Mansion parties.
"Hugh Hefner and Dick Rosenzweig also created a hostile work environment by asking questions to both Plaintiff Ms. Lewis and the much younger Ms. Warren and then would deliberately cut off Ms. Lewis before she could answer indicating that he really only wanted the opinion or answer of Ms. Warren," the papers read.
Article continues below advertisement
She was then moved to part-time, along with other older women.
"Hugh Hefner refused to respond to her letters and/or emails regarding differential treatment on the basis of gender in employment positions where gender was not a requirement of the position and it came to the demotions of at least five women employees 45 years old or older from full-time to part-time employment status."
She also accused the Defendants of causing her depression and eating disorder.
She was terminated while on medical leave. 
Hugh Hefner denied the allegations against him. Lewis reached a settlement with Hefner and the case was dismissed.
Hefner died at the age of 91 on September 27. His death certificate revealed he died from a combination of cardiac arrest and respiratory failure. He also contracted the blood infection septicemia and e. coli.
Do his legal troubles surprise you? Tell us in the comments.
We pay for juicy info! Do you have a story for RadarOnline.com? Email us at tips@radaronline.com, or call us at 800-344-9598 any time, day or night.