How I Met Your Mother: Robin Sparkles Returns & Goes Grunge!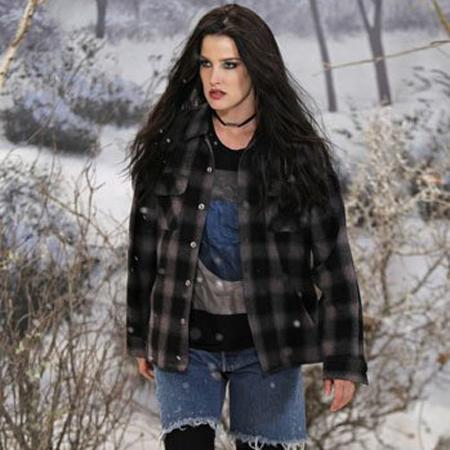 How I Met Your Crazy Canadian Pop Star!
The hit CBS show How I Met Your Mother returned Monday night with another funny glimpse into the character Robin's early days as Canadian pop star Robin Sparkles with a "never-before-seen" video she made back when she was a famous singer and RadarOnline.com has the hilarious video clip, documenting Sparkles' plunge into an edgy grunge singer.
"It's Robin Sparkles 4, y'all," Barney (Neil Patrick Harris) gleefully says about Cobie Smulders' character, and the faux Behind the Music video showcased cameos from Canada's biggest stars talking about the young Robin Sparkles and the day she went nuts.
Article continues below advertisement
From Jason Priestley to Alex Trebek and rock great Geddy Lee from Rush, the all-star Canadian video shows Robin Sparkles' decline from Pop Princess into a darker brooding singer.
She had penned a song called P.S., I Love You about an obsession she had, finally revealing the object of her intense affection was none other than Dave Letterman band leader Paul Shaffer.
Check out Robin's edgy new music video on RadarOnline.com