Honey Boo Boo Explains It All: The Rules For The Farting Game!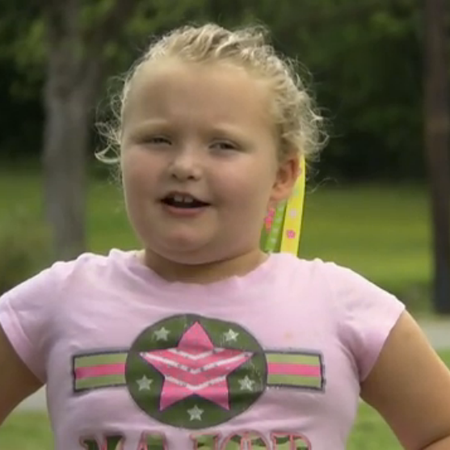 Are you jonesing for your weekly fix of Honey Boo Boo's? Well RadarOnline.com has a sneak peek of the upcoming episode of America's favorite redneck family explaining a game that they love to play.
"Farting can be healthy and fun!" Alana Thompons explains to fans of Here Comes Honey Boo Boo and the family takes this game very seriously.
"Ya'll come up with a stupid game called 'doorknob,'" Mama June Shannon decries, but Pumpkin says there must be rules in the family.
Article continues below advertisement
"There has to be some order around her for farting!"
So little Honey Boo Boo shares the rules of the game but there is always one winner, and it is Sugar Bear, who can clear a room with his extra strength farts!
Check out Here Comes Honey Boo Boo Wednesday night on TLC at 8/9c.