Harvey To Sue New York Times For $50 Million Following Sexual Harassment Accusations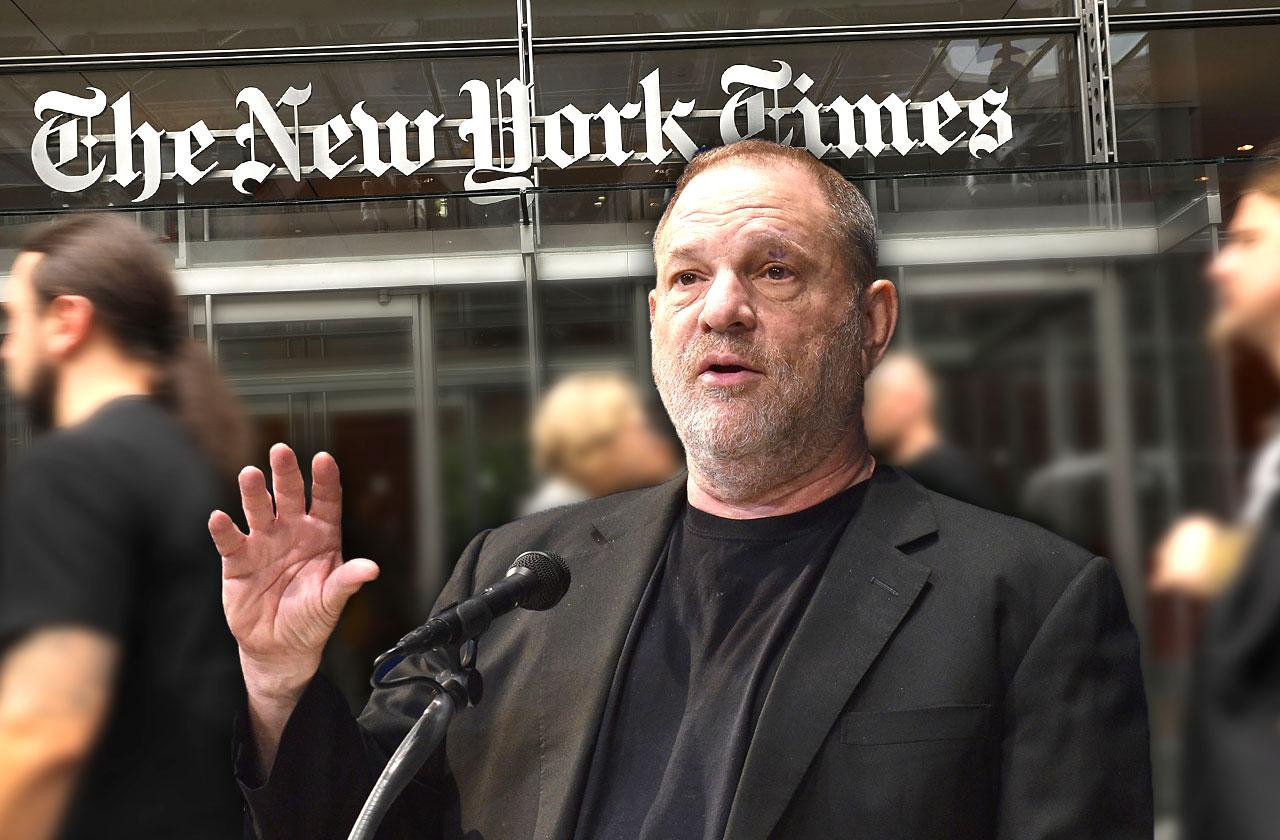 Harvey Weinstein has lawyered up and plans to sue the New York Times after they published an explosive report claiming the acclaimed movie producer sexually harassed numerous young women over a decades-long period.
Weinstein's attorney — Charles J. Harder — the LA lawyer who brought down Gawker after winning a $140 million verdict for Hulk Hogan after the outlet leaked a sex tape — released a statement on behalf of the movie mogul Thursday in regards to the Times blistering report.
Article continues below advertisement
"The New York Times published today a story that is saturated with false and defamatory statements about Harvey Weinstein. It relies on mostly hearsay accounts and a faulty report, apparently stolen from an employee personnel file, which has been debunked by 9 different eyewitnesses. We sent the Times the facts and evidence, but they ignored it and rushed to publish. We are preparing the lawsuit now. All proceeds will be donated to women's organizations."
While it's unclear exactly how much Weinstein plans to sue for, sources say Weinstein would go after the publication for as much as $50 million.
Weinstein denies the accounts given by several female former employees to the publication, but released an apology through his advisor on the matter, civil rights attorney Lisa Bloom, Thursday expressing his regrets.
"I came of age in the '60s and '70s, when all the rules about behavior and workplaces were different. That was the culture then. I have since learned it's not an excuse, in the office — or out of it. To anyone. I realized some time ago that I needed to be a better person and my interactions with the people I work with have changed. I appreciate the way I've behaved with colleagues in the past has caused a lot of pain, and I sincerely apologize for it."
Article continues below advertisement
Bloom, who is also the daughter of pit bull attorney to the stars Gloria Allred, defended Weinstein on Thursday, calling him "an old dinosaur learning new ways."
"Harvey is not going to demean or attack any of the women making accusations against him, although he does dispute many of the allegations," Bloom said in a statement. "Instead, he is going to use this as a painful learning experience to grow into a better man. I will continue to work with him personally for as long as it takes."
The report accused Harvey of having created a toxic working environment through numerous inappropriate sexual advances, and claimed he had made settlements after allegations from a number of women over decades.
The article details an alleged ongoing pattern of Weinstein harassing young women looking to get their foot in the door in the entertainment industry — and negotiating settlements if they ever made formal complaints. The NYT begins its post with actress Ashley Judd alleging how Weinstein made her meet him in his hotel room before asking her to watch him shower, among other explicit requests.
On the heels of the bombshell allegations, Weinstein revealed in the statement he plans to "deal with this issue head on" and has thus hired a team of therapists and will be taking a leave of absence from work.
We pay for juicy info! Do you have a story for RadarOnline.com? Email us at tips@radaronline.com, or call us at 800-344-9598 any time, day or night.