Tears & Terse Words On 'RHOC' Reunion: Alexis Bellino Calls Gretchen Rossi A 'Liar'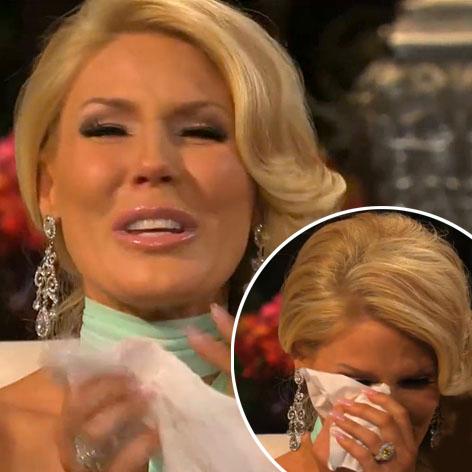 It wouldn't be a Housewives reunion if there wasn't a bunch of name calling, nasty fighting, or even someone stomping off stage.
Well, in a preview for the upcoming three-part The Real Housewives of Orange County reunion, expectations are met with flying colors as enemies Gretchen Rossi and Alexis Bellino face off from opposite couches surrounded by their costars.
"Everything's confusing to you, Gretchen," Alexis says in a preview.
Article continues below advertisement
Gretchen tries to defend herself. "Because everybody says I'm a liar…" she whines.
"You are a liar!" Alexis screams.
This accusation makes Gretchen switch gears.
"Why is it okay for you guys to do everything and nobody else to do it?" she shouts "It's b*llsh*t!"
Gretchen adds, "You're fake on camera!"
But her anger doesn't last too long before she finds herself in tears.
"That hurts me more than anything anyone has ever said," Gretchen sobs.