Giudice Vs. Gorga Feud Rages On, Doctor Holds Intervention In Attempt To Help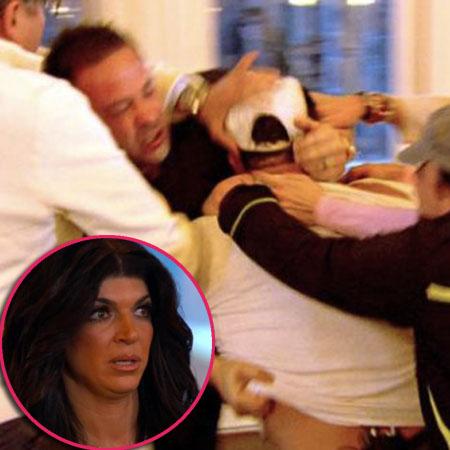 Article continues below advertisement
"What happened yesterday?!" Dr. V asks.
"I guess, I dunno, maybe he felt a little intimidated by..." Joe says about his grapple with Gorga.
"And you just all saw red? I know that feeling when you see red," the doctor says.
Melissa chimes in, "It got scary at one point, and I was trying to pull them apart."
"We all grabbed them! I mean, Rosie came to the rescue. She didn't want to break her nose again," Teresa joked.
"Wow...you ladies are tough!" Dr. V says.
Joe Giudice admits the he feels "dragged into" the frequent quarrels between the ladies and gets overprotective.
But does he think Teresa can take care of herself? "I'm sure she could," he concedes.
Tune in on Sunday night to Bravo for the full episode of The Real Housewives of New Jersey.