George Zimmerman Threatens To Feed Jay-Z To An Alligator!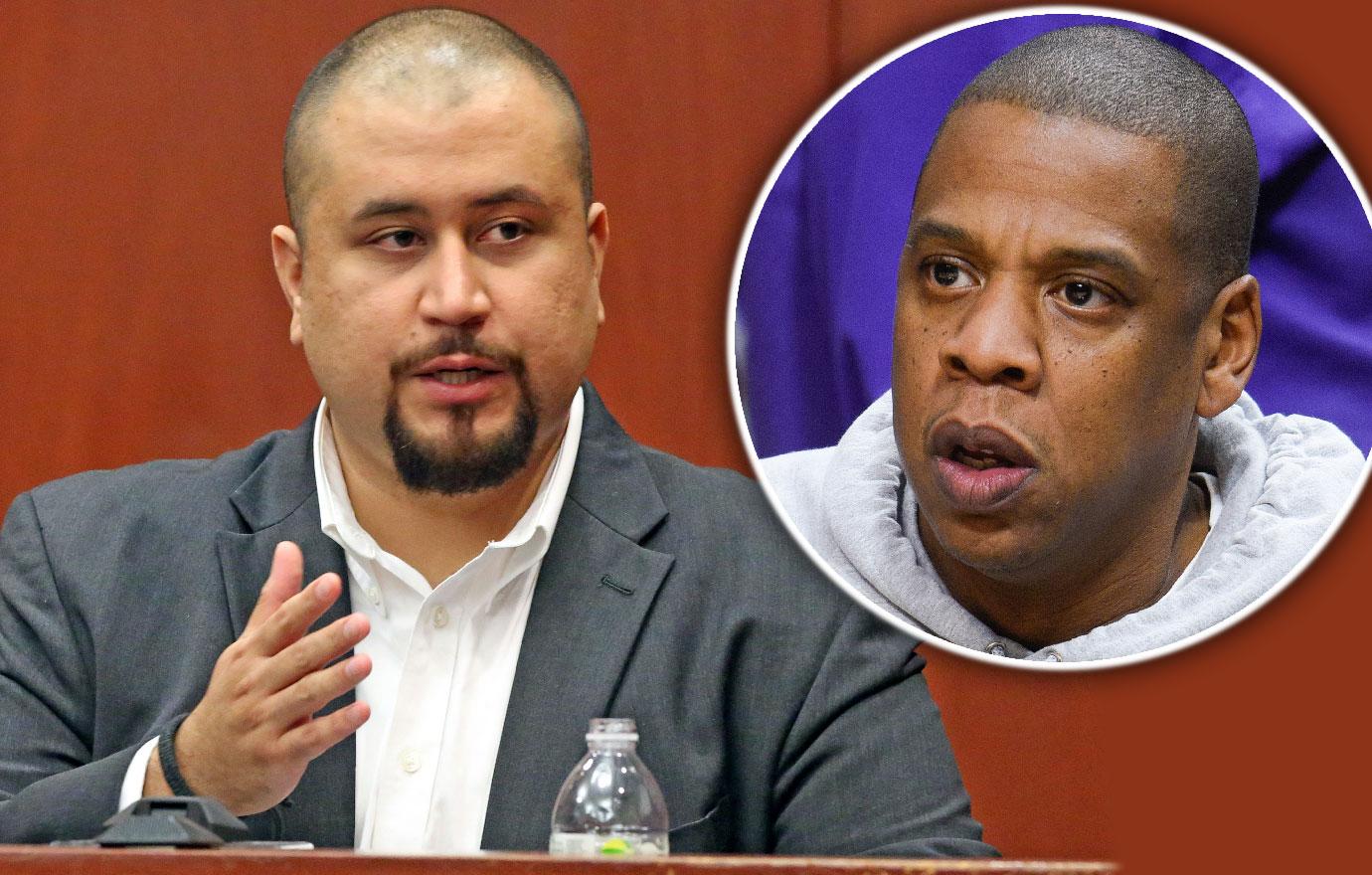 Does Beyonce have reason to worry about her husband Jay-Z? George Zimmerman, the controversial man who was acquitted of second degree murder of Trayvon Martin, is threatening violence against Jay-Z after he says the rapper's producers allegedly harassed his family.
According to The Blast, Zimmerman, 34, alleged to the site that he will "beat Jay-Z" and feed him to "an alligator" after he claims production workers for an upcoming Martin documentary produced by Jay-Z harassed his family for interviews and footage.
Article continues below advertisement
"Anyone who f***s with my parents will be fed to an alligator," Zimmerman told The Blast. Zimmerman contends that the team dropped by his parents and uncle's homes in Florida unannounced to try to get them on camera. He also claimed that producers offered his ex-wife money to help with the documentary. He wouldn't say if anyone agreed to interviews.
The man who shot to death Martin, 17, in 2012, and in court claimed self-defense, told The Blast, "I know how to handle people who fuck with me, I have since February 2012."