Sex, Drugs, & Superstardom: George Michael's Former Gay Lover Tells All!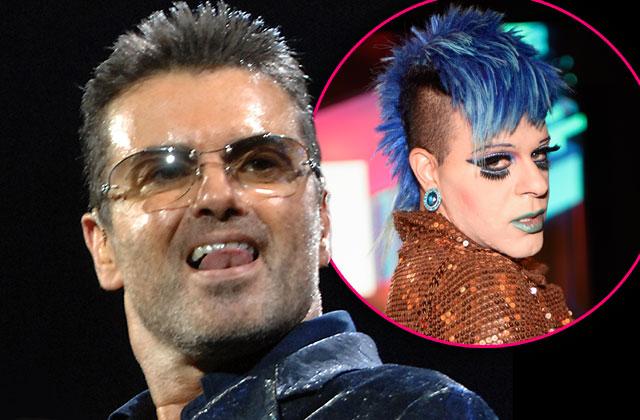 George Michael's life was a whirlwind of drug use, orgies, and clandestine hookups with other men, one of his former flings tells RadarOnline.com.
"George definitely seemed to have an addiction to sex, as well as drugs!" Sham Ibrahim told Radar.
"I first worked with George in the 2002 video, 'Freeek,'" Ibrahim told Radar. "During shooting of the video we became extremely flirtatious with each other. I hit on him and he was very receptive."
Article continues below advertisement
"After the video shoot, I was invited by George to a private party held by someone who worked in production for the shoot. When George arrived to the party he was high as a kite. A lot of people at the party were doing drugs, including cocaine, and weed.
"When George arrived, I directed him to the bedroom. He came there to hook up with me. We got naked and messed around for a while."
According to Ibrahim, who claims he is still close to several of Michael's friends and colleagues, "Practically everyone around him knew that his drug usage was just out of control!"
Echoing other news reports, Ibrahim insisted, "His friends told me that George sometimes smoked up to 25 joints a day. He smoked almost constantly."
According to Ibrahim, Michael's 1998 arrest for lewd conduct in an L.A. park bathroom fueled his addiction demons, and ultimately led to Michael's demise.
"He just became a hardcore addict after his arrest," Ibrahim claimed. "It was the lowest form of isolated self-destructive addiction and so many people around him thought that he would die of this disease."
Article continues below advertisement
"He seemed to have a sex addiction in addition to a drug addiction," Ibrahim said. "He cruised in parks, he cruised everywhere he went. He always wanted people to want him. He was always looking for sex in some form or another."
SHOCKING DETAILS! George Michael's Secrete Love Revealed
"He tried to get sober several times but he never had long term sobriety," Ibrahim added. "George could not get help because he was so ashamed of his drug usage and tried his best to keep it from people ."
"Even after he got out of the Swiss rehab he still denied that he had a problem with drugs," Ibrahim said.
See the video for Michael's 2002 smash hit, featuring Sham Ibraham, "Freeek"
We pay for juicy info! Do you have a story for RadarOnline.com? Email us at tips@radaronline.com, or call us at 800-344-9598 any time, day or night.