Fox News Host Eric Bolling Accused Of Sending Lewd Photo To Female Co-Workers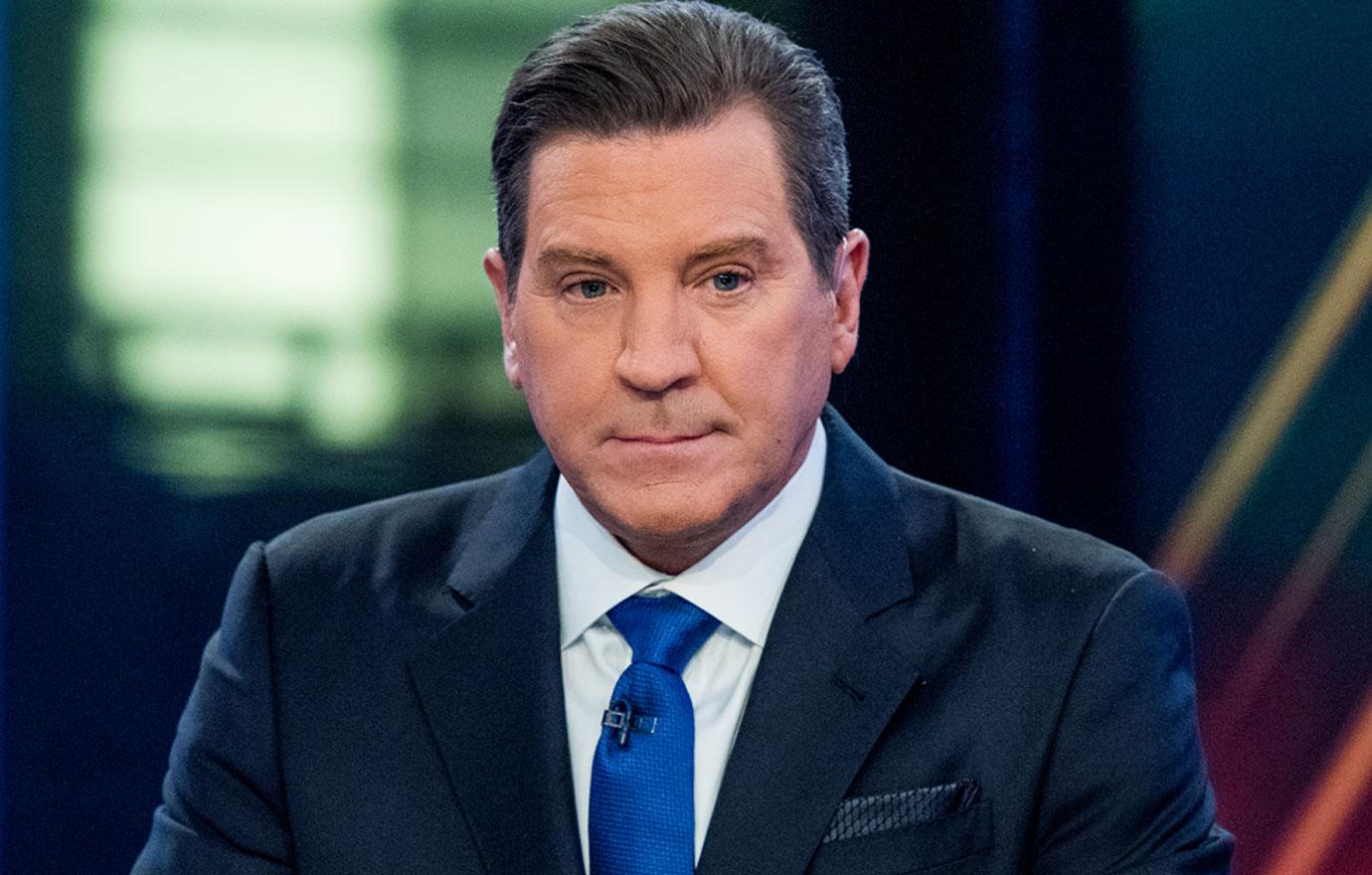 In a new scandal for the embattled Fox News channel, The Specialists host Eric Bolling has been accused of sending an unsolicited photo of male genitalia to at least three female co-workers years ago via text message, according to a report by the Huffington Post.
But Bolling's attorney Michael Bowe staunchly denied the allegations in a statement to Breitbart News, saying, "The story is based on anonymous sources and not true. No such unsolicited communications occurred."
Article continues below advertisement
The Huffington Post web site said it had 14 sources, all of whom spoke on the condition of anonymity, who claimed that Bolling's two female colleagues at Fox Business and one at Fox News received the naughty message from Bolling.
According to the Huffington Post, the women who received the photos decided they were from Bolling, who previously starred on Fox News' The Five, because they recognized his phone number from other correspondence.
One of the women allegedly texted Bolling, 54, and told him to stop sending her such photos, the Huffington Post article said.
According to the story, "The women did not solicit the messages, which they told colleagues were deeply upsetting and offensive. One of the recipients said that when she replied to Bolling via text, telling him never to send her such photos again, he did not respond. Four people, outside of the recipients, confirmed to HuffPost they'd seen the photo, and eight others said the recipients had spoken to them about it."
Article continues below advertisement
A Fox News spokesperson told USA Today, about "We were just informed of this late Friday afternoon via a Huffington Post inquiry and plan to investigate the matter."
But Bolling's attorney told HuffPo, "Mr. Bolling recalls no such inappropriate communications, does not believe he sent any such communications, and will vigorously pursue his legal remedies for any false and defamatory accusations that are made."
As Radar has reported, this is the latest in a series of allegation against a Fox News employee.
Fox News found Roger Ailes came under fire when former anchor Gretchen Carlson sued him, saying he'd sexually harassed her. That suit was settled out of court — but prompted a flurry of new allegations against Ailes. He resigned in disgrace in July 2016 and died on May 18, 2017, at age 77.
Also, Bill O'Reilly, 67, host of the then highest-rated cable news show, The O'Reilly Factor host, was hit with a sexual harassment scandal.
Article continues below advertisement
O'Reilly was ousted from the network in April after it was revealed FOX had paid nearly $13 million to women who had accused him of sexual harassment over the years.
SEE The Shocking Lie Detector Test Results
Fox News conservative firebrand Sean Hannity fought back against blogger Debbie Schlussel's allegations that the host, 55, had invited her to his hotel room after he made an appearance in Detroit. She claimed when she declined the offer, Hannity blacklisted her from his show. But Schlussel later backed away from her claims after Hannity staunchly denied it and fought back, threatening legal action.
Earlier this year, Fox's parent company, 21st Century Fox, reportedly reached a $2.5 million settlement with former Fox News contributor Tamara Holder, who says she was sexually assaulted by Francisco Cortes, the vice president of Fox News Latino. He was later fired from the network.
And as Radar readers know, Fox News has denied claims that they banned host Diana Falzone from the network due to her infertility reveal after she filed a gender discrimination lawsuit.
Article continues below advertisement
Also, former Fox News personality Andrea Tantaros is suing Irena Briganti, the Executive Vice President of Corporate Communications at the network, for allegedly orchestrating a plot to force former colleague Nomiki Konst to send a negative tweet about Tantaros, in order to draw attention away from her upcoming sexual harassment lawsuit.
In a statement issued to Radar on behalf of Irena Briganti by Dechert LLP, Briganti said regarding Tantaros' allegations, "I had nothing whatsoever to do with Ms. Konst's decision to publish a tweet about her views on Bill O'Reilly, in which she mentioned Andrea Tantaros. I have never even met or spoken with Ms. Konst."
A Fox News spokesperson told Radar on August 6, "Eric Bolling has been suspended pending the results of an investigation, which is currently underway."
And Fox Business host Charles Payne was recently suspended from the network amid sexual harassment claims.
We pay for juicy info! Do you have a story for RadarOnline.com? Email us at tips@radaronline.com, or call us at (866) ON-RADAR (667-2327) any time, day or night.