Elon Musk Launches TESLA Car Into Space ­– Watch The Unbelievable Footage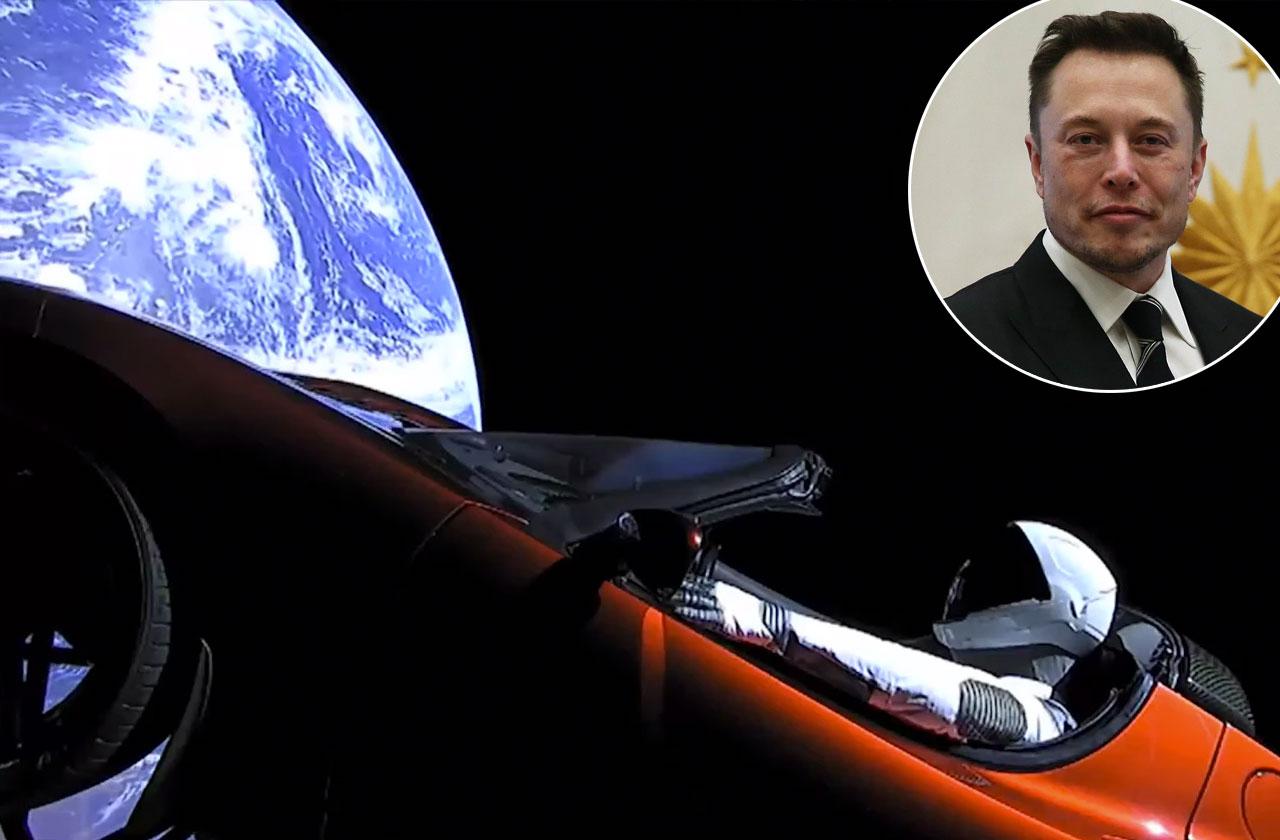 It's 2018 and Elon Musk has launched his TESLA car into space! The tech mogul's Roadster vehicle – now named Starman – launched on top of SpaceX's Falcon heavy earlier this Tuesday February 6.
While the car was supposed to be put on a path to "drive" around the Sun to the distance of Mars' orbit, it was overshot! It is now further out in the Solar System than originally planned, and is now travelling in an orbit that extends out into the asteroid belt between Mars and Jupiter.
Article continues below advertisement
Elon Musk, 46, is tweeting about the exciting event as it is being streamed on live video!
"Live view of Starman" he wrote after the launch.
"Third burn successful. Exceeded Mars orbit and kept going to the Asteroid Belt," Musk added.
"View from SpaceX Launch Control. Apparently, there is a car in orbit around Earth," boasted the billionaire.
The car's trip lasted around six hours. As the TESLA travelled around the planets, the rocket suffered a burn over South California. People even reported rocket sightings at around 9:30 pm!
The "coast" phase of the car was meant to show off a special orbital maneuver for the US Air Force.
PHOTOS: Elton John Delivers Moving Tribute To Late Friend David Bowie
After the rocket's engine burn, the car began to make its final orbit. Elon Musk tweeted a map of its path, showing that the advanced TESLA model will get close to the dwarf planet Ceres.
Before the launch, Musk claimed the car could possibly land in Mars, but that it was highly unlikely.
It is uncertain what will happen to the vehicle after its trip to space, according to The Verge. It is also unknown how long it will actually last in the "deep space" atmosphere.
Stay with Radar for updates.
We pay for juicy info! Do you have a story for RadarOnline.com? Email us at tips@radaronline.com, or call us at (866) ON-RADAR (667-2327) any time, day or night.