Ellen DeGeneres & Johnny Weir Get SNL-Spoofed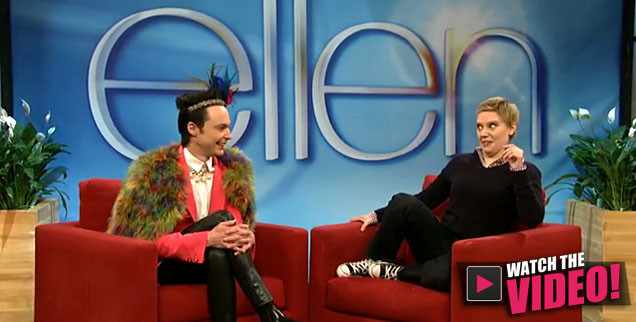 Kate McKinnon became Ellen DeGeneres and guest host Jim Parsons morphed into Johnny Weir for Saturday Night Live's cold open last night with LOL results.
McKinnon nailed DeGeneres' talk show host persona, dancing and jumping around in her seat. And The Big Bang Theory star Parsons seemed born to play the flamboyant Weir.
Explaining his fashion sense, the figure skater told McKinnon as Ellen, "My mother is a school teacher. My father is a Christmas ornament."
Article continues below advertisement