Who Landed In The Dog House & Got Fired On All-Star Celebrity Apprentice?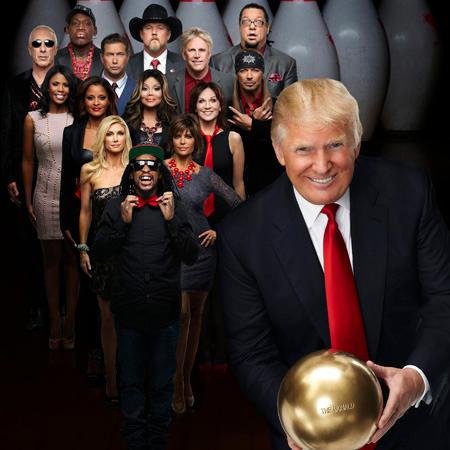 It was down to the final six competitors on Sunday night's All-Star Celebrity Apprentice --but one star's bizarre impression of a mechanical pooch and conflict with his teammates left him in Donald Trump's dog house.
SPOILER ALERT: Who Got Fired On All-Star Celebrity Apprentice?
After weeks of bugging his co-stars with his wacky behavior, actor Gary Busey's boardroom number was finally up. And when Busey barked like a dog during an instructional video and later angrily accused his team members of abandoning him, it was too much for Trump, who told him, "Gary, you're fired!"
Article continues below advertisement
The eccentric 68-year-old actor said on his limo ride home, "When you don't have your teammates working with you when you're project manager, that means your teammates want you out, and that's what happened tonight, but so what! I don't care! I'm going hoooome! Eek!" he said, pumping his fist.
But Busey showed he did care during an emotional boardroom confrontation between him and his Plan B team members Lisa Rinna and Penn Jillette, who both said he didn't let them have any input on this week's challenge for the celebrities to write, produce, and direct an instructional video highlighting LG's Smart Home and Home Entertainment System Products.
Busey decided to star in the video and play a man who is asked by his family, "What will LG come up with next?" He replied, "A mechanical dog!" Then he started to bark, which made little sense to his teammates or the LG execs.
During footage aired on Sunday, viewers saw that Busey wouldn't allow Jillette or Rinna to question his video idea. And when he couldn't understand the LG tech guys' instructions about their cell phones, he told them to "slow down" then walked away, to Jillette's disgust. The illusionist and Rinna were frustrated when Busey totally cut them out of the creative process. "He is literally barking mad," Jillette declared, while Rinna called Busey disrespectful as he had told her to shut up. The actress also was outraged when Busey appeared to push a Celebrity Apprentice crew member on the set.
Article continues below advertisement
While Busey and his co-stars spiraled out of control, DJ Lil Jon and his Team Power, with Marilu Henner and Trace Adkins, worked harmoniously together and won the challenge with a straightforward video showcasing all the LG products.
Things got heated in the boardroom when Busey had to justify his decisions as project manager to Trump, his daughter Ivanka, and Celebrity Apprentice 2 winner Joan Rivers, who acted as a special adviser this week. Busey accused Rinna of yelling at him, which the actress denied, and Busey shouted, "You did yell because I heard you yell and it WAS LIKE THIS!"
Watch the video on RadarOnline.com
This raised Trump's eyebrows, who said, "You're being very aggressive, Gary." But the Oscar-nominated actor told the business tycoon about Rinna and Jillette: "I felt isolated and alone. I did the best I could, but I felt abandoned. It was hurtful to me."
All-Star Celebrity Apprentice returns next Sunday at 9/8c on NBC.