DeMario Jackson Was 'Suicidal' After Corinne Sex Scandal: 'It Crossed My Mind'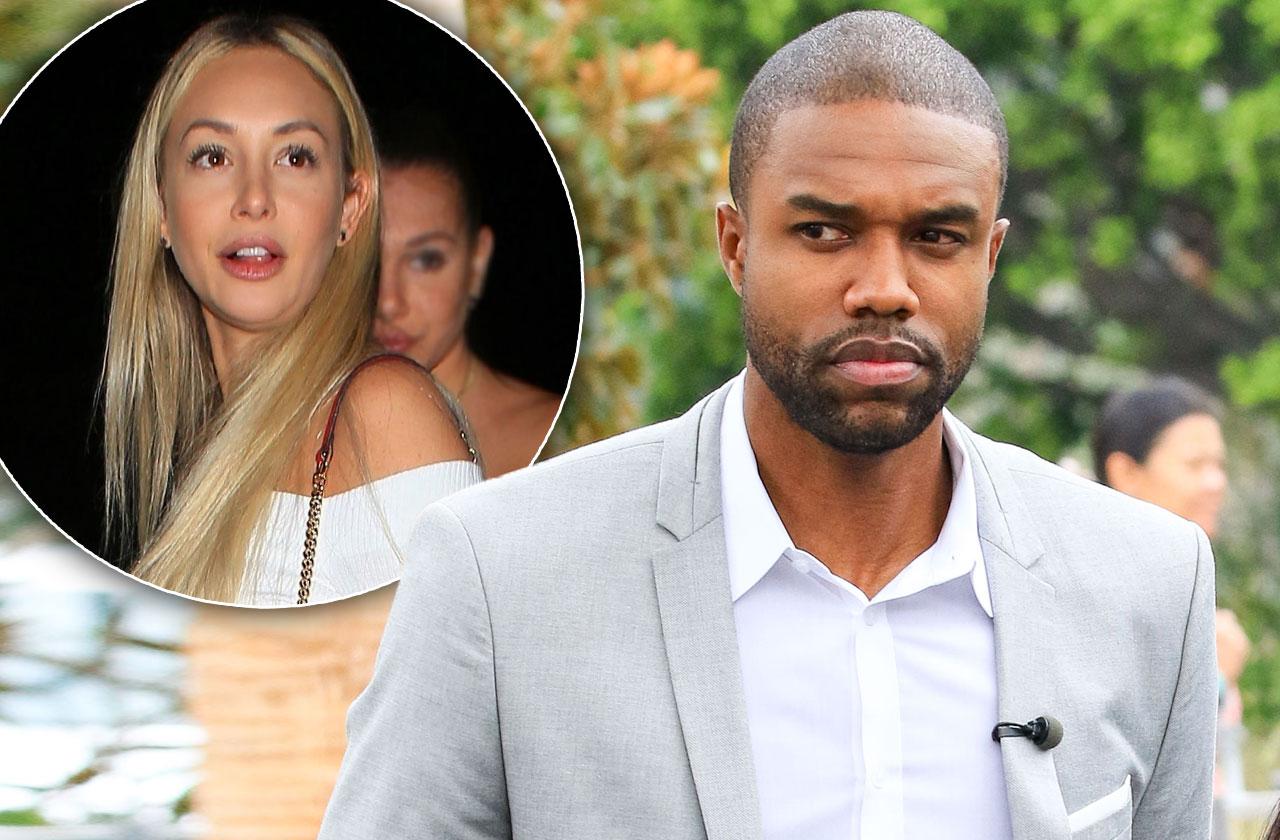 Infamous Bachelor in Paradise star, DeMario Jackson, has opened up more than ever before about his deep reaction to the Corinne Olympios sex scandal. I was "suicidal, but not like the suicidal that you might think," he said.
"I never thought, 'Oh, I'm gonna kill myself,' but it crossed my mind," Jackson told ET, revealing that he went to therapy and lost over 20 pounds due to stress of the incident. "I remember just talking to my mom, like, 'My life's over. Like, I don't even want to live anymore.' And she, like, lost it."
Article continues below advertisement
Now that the show's back for season 4, however, the contestant admits he feels "vindicated."
"I feel like they rolled enough of the tape," Jackson said to ET. "You can't show too much, because that's gonna disrespect Corinne and I, and I just feel like it wouldn't be the best or the classiest thing to do. But, they showed enough. "
As RadarOnline.com has learned, Jackson claimed that he's "been through hell" since Warner Bros' cancelled the reality show ad commenced a thorough investigation of the incident.
"It's unfortunate that my character and family name has been assassinated this past week with false claims and malicious allegations," he said at the time.
Moths later, after an explosive legal battle with Olympios – who claimed she was the "victim" – and much backlash over the alleged sexual assault, Jackson believes his reputation has been redeemed.
"The public, they need to see something. I think they just needed to see that she's lucid. I'm lucid. We're swimming around. We're having fun. We're friends. It wasn't like I'm some predator who was at the bar waiting for the girl to get extremely drunk, then I'm like, 'Oops! Let me pounce on her.' No, it was very mutual and," he said of what was show in BIP's latest episode. "In fact, she was a little bit of the aggressor in it, and I love how they painted the picture and the story of us actually talking, mingling, getting to know each other."
Article continues below advertisement
While he's now happy with how it all turned out, Jackson says that the teaser released before the show's premiere was very deceiving. "I do wish they explained more" he said. "Like, that very moment of us getting into the pool and everything, that's when we had kinda got, you know, a little more cozier, so to speak. Everything happened and then we were just finished."
As Radar reported, Olympios was not happy with what the show chose to air.
"As DeMario is well aware, the footage that was in the promo was not of the encounter that caused production to be shutdown," Olympios' rep wrote. "The encounter that caused production to be shut down took place much later in the day, and was in a hot tub, not a pool."
Regardless of the drama, Jackson's friendship with Olympios allegedly remains intact.
"Corinne's a lot like me, she's extremely misunderstood," he said. "She has a personality that lights up a room, a smile that lights the room. She's a smart girl, and when I say smart, I mean she knows how to play this reality wheel thing."
We pay for juicy info! Do you have a story for RadarOnline.com? Email us at tips@radaronline.com, or call us at (866) ON-RADAR (667-2327) any time, day or night.