Danielle Fishel On Her 'Girl Meets World' Daughter -- 'I Want To Gobble Her Up!'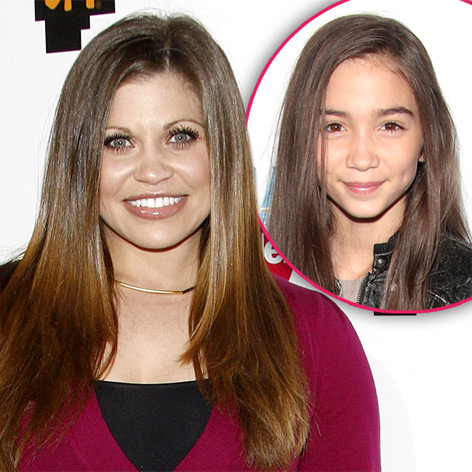 Boy Meets World stars Danielle Fishel and Ben Savage are reuniting for a Disney spinoff of their 90s hit show but they're not kids anymore — now they're married and have children of their own and RadarOnline.com has video of Danielle talking about the young lady who's been cast as their daughter.
"We are still in the casting process," Danielle told OK! in an exclusive Skype interview.
"We are trying to find the boys of the show…our son and the crush for our daughter, and one other character that I think is going to be really exciting for people."
Article continues below advertisement
Already cast is Rowan Blanchard, who will play their 12-year-old daughter.
"How freaking adorable is she?" Danielle said about Rowan.
"I want to gobble her up and hug her and kiss her and protect her and be her mother!"
And even though Rowan wasn't even born when Boy Meets World aired their final episode in 2000, Danielle says she's been watching reruns and is a big fan of the show.
"She and her younger sister were actually really big fans and have been watching all the reruns," Danielle said.
Girl Meets World is currently in pre-production and will air on the Disney Channel.