Snooki Impresses As Dancing With The Stars' Season 17 Kicks Off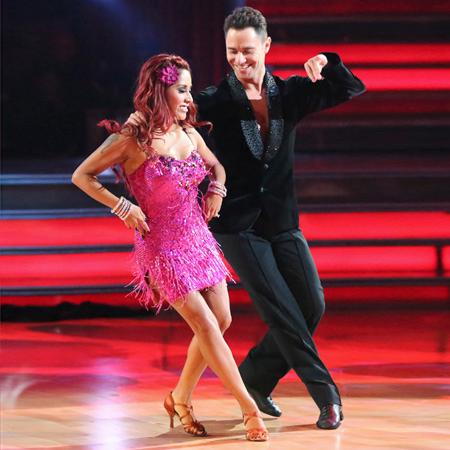 Article continues below advertisement
While some things remained the same -- hosts Brooke Burke-Charvet and Tom Bergeron and judges Carrie Ann Inaba, Len Goodman and Bruno Tonioli all returned -- the show is now down to one night a week, which meant some slight tweaks to the format and set to make it more fast-paced.
Performance-wise, Riley led the pack Monday with 27 points, prompting Bruno to dub her "the tigress of Season 17" for her cha cha. Bleu was the leader among the men, as the High School Musical star got a stellar 24 from the judges for his contemporary number.
"That was full on," Len told him. "It had attack, it had attitude, your lifts were great."
Snooki, the pop culture queen who gained fame for her booze-fueled shenanigans on MTV's Jersey Shore, said she's "very excited to show America that I'm a different person now that I'm a mom and I'm not a hot mess, and that I can actually dance."
Len called the diminutive diva a "little pocket rocket," while Carrie Ann complimented her performance as great. She got 23 on the night.
Article continues below advertisement
On the other end of the spectrum, Keyshawn might want to get a few dance pointers from his neighbor Justin Bieber, as he got just 17 points for his cha cha; while Nye broke bad in his ballroom debut, getting just 14 points for his cha cha.
Len said watching Nye on the dance floor was "liked being waxed: Painful when it happened, and lovely when it was over!"
Bruno told Nye, "This formula's not going to get you the Nobel Prize."
Someone's going home when the show returns on ABC at 8/7c next Monday.
Watch the videos on RadarOnline.com