Dancing With The Stars: Who Was Perfect & Who Was 'Kind Of A Mess?'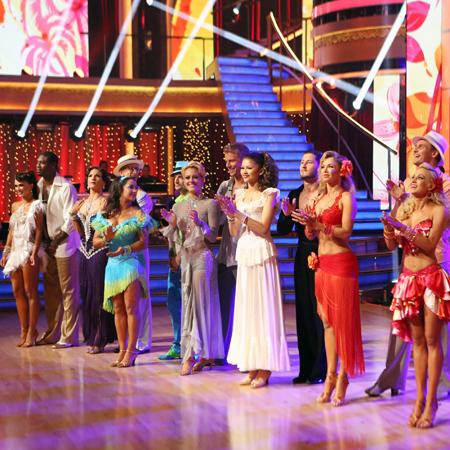 Article continues below advertisement
Disney star Zendaya -- who's turned in consistently good performances throughout the 16th season -- got mixed reviews for her quickstep: while Bruno called it a "fast and furious "quickstep for the next generation," Carrie Ann said it was "kind of a mess."
Len commented, "I was out of breath just watching it."
The teen received 25 points for that number, but rebounded in a big way with her second routine, a hip-hop number Len said was fantastic.
Bruno said the dance was "so cool, it gives me chills," while Carrie Anne echoed, "I'm just waiting for your album to come out and I'm going to be your biggest number one fan!"
Elsewhere, the point totals were: Raisman, 59 points (rumba 30, jazz 29); Jones, 59 (Argentine tango, 30, Lindy Hop 59); Pickler, 58 (Argentine tango, 30, flamenco 28); Zendaya, 55 (quickstep 25, hip-hop, 30) and Ingo Rademacher, 51 (samba 24, Charleston, 27).
Watch the video on RadarOnline.com
We'll see if Ingo can survive the cut when Dancing with the Stars returns Tuesday at 9/8c on ABC.