Dana Delany's Surprising (And Scary) Revelation: She Once Dated Robert Blake!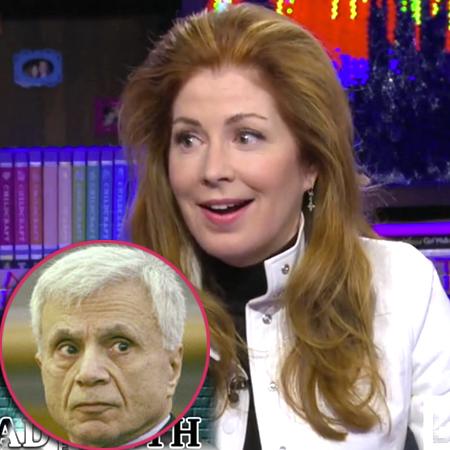 Dana Delany specifically REQUESTED to play the dreaded 'Plead The Fifth' game on Tuesday night's edition of the always hilarious Watch What Happens Live on Bravo, according to host Andy Cohen -- and lucky for us, she made the surprising revelation that she once dated the notorious actor, and suspected killer, Robert Blake!
As fans of Watch What Happens Live know, you can only 'Plead The Fifth' to one of Cohen's tricky three questions. With that in mind, Cohen first asked Delany which of her former co-stars on Desperate Housewives have had the "most work done," to which the Body of Proof star -- not surprisingly -- replied, "Wow… Fifth!"
Article continues below advertisement
Cohen quickly -- and hilariously -- interjected, "It's Teri Hatcher!" as the audience burst into laughter.
For the second question, Cohen said, "Name one Hollywood celebrity that we would be surprised to hear you've hooked up with?"
"Wow!" Dana exclaimed again, adding, "Does a date count?"
When Cohen indicated it did, Dana replied, "I had a date with Robert Blake."
As the audience shrieked, Cohen said, "No way! Wow! Did he try any knife action? Oh my God, that's terrifying! Were you scared at all?"
"It was PRE-trial," she replied.
"Were you scared at all? Was there any threat of violence?" an incredulous Cohen asked again.
At that point, the Emmy Award winning actress pinched her index finger and her thumb together to indicate the universal symbol for a 'smidge.'
For the final question, Cohen asked, "Who has the worst breath in Hollywood?"
"I'm blanking," Dana replied, before adding, "I'm going to say myself."
"Teri Hatcher!" Cohen jokingly said.
"A prop man on my show," Delany sheepishly said to get herself out of a jam.
Watch the video on RadarOnline.com
Watch What Happens Live airs Sundays through Thursdays @ 11/10c on Bravo.