REELZ Rolls Out New Episode Of 'Copycat Killers' Featuring Murder Inspired By 'American Horror Story'
REELZ is rolling out new episodes of Copycat Killers and the channel is kicking things off with the story of a grisly murder inspired by American Horror Story.
Brittney Dwyer never quite fit in. Obsessed with all things grim and macabre, Brittney had few friends and spent most of her time doing drugs and watching TV's American Horror Story.
Low on money after moving out on her own, Brittney came up with a deadly scheme to get rich quick — kill her grandfather and steal his $100,000 life savings from his backyard shed. Brittney claimed her plot was inspired by a character on her favorite show.
Article continues below advertisement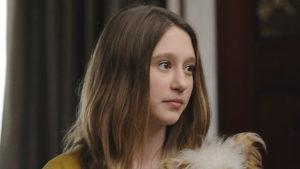 Brittney related to American Horror Story's Violet Harmon, an awkward teen who moved with her family from Boston to Los Angeles and had trouble fitting in with her peers. At her new school, Violet felt isolated and alone, which is a feeling Brittney knew all too well. "Brittney saw Violet and she related very strongly to Violet because Violet didn't feel as if she belonged," forensic psychologist Dr. J. Buzz Von Ornsteiner explained.
Brittney convinced her girlfriend Jennifer to be her partner in crime. "Jennifer was understandably concerned about getting caught. Brittney said, 'Oh don't worry, we'll just take $30,000 and he'll never even notice it's gone,'" crime writer Diane Fanning detailed.
What ended up unfolding was the stuff of nightmares.
Watch REELZ on DIRECTV 238, Dish Network 299, Verizon FiOS 692, AT&T U-verse 1799 and in HD on cable systems nationwide. Find REELZ on your local cable or satellite provider.