Cleveland Kidnap Controversy Explodes: Did 911 Dispatcher Curse At Amanda Berry?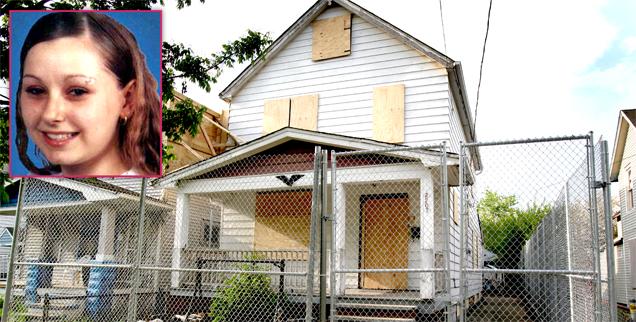 In a shocking and almost unthinkable twist, the dispatcher who handled Cleveland kidnap victim Amanda Berry's frantic 911 call is under investigation to determine if the dispatcher cursed at the woman who had been held prisoner for a decade.
Allegations have surfaced that the person who fielded the 911 call cursed Berry at the very end, saying "f***ing b*tch."
Berry and Gina DeJesus and Michelle Knight were held prisoner by Ariel Castro, 52, for ten years, repeatedly raped and beaten. He is the father of Berry's six-year-old daughter.
Article continues below advertisement
When Amanda finally broke free of Castro's house on May 6 she placed a frantic 911 call, begging for police and telling the call taker her identity and that she had been in the news.
"I need police. I've been kidnapped. I've been missing for 10 years," Berry says, giving her address. The dispatcher tells her to stay put, and "talk to the police when they get there." The dispatcher says they will send a car as soon as they have one which causes Berry to become upset and ask for a car now.
"I told you they (the police) are on the way. Talk to them when they get there," says the dispatcher, possibly sounding agitated.
Berry agrees and hangs up and it is then you can hear what sounds like the curse words coming from the 911 call taker.
Cleveland station WOIO reports that the call taker is a male and a police forensic audio team examined the call but cannot be sure what is said. "They do say the first words begins with an 'F' and the second word begins with 'B'," the station reports.
Meanwhile 19 Action News hired their own independent audio forensic experts.
"One expert says the second word is b****," according to the station.
And the second expert believes both curse words are used.
It's a shocking and cruel twist in a story that has captured national headlines. The investigation is ongoing.
Listen to the call below and judge for yourself.