First Look Inside Cleveland Kidnapper's Property: Barbed Wire, Toys & Chains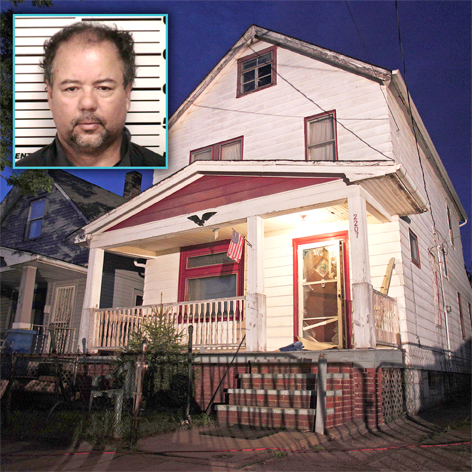 The first images inside the property of accused Cleveland kidnapper Ariel Castro have surfaced and offer a strong hint of the vile conditions endured by victims Amanda Berry, Gina DeJesus and Michelle Knight.
Photos seen in the video below show clutter and filth in the backyard of the house where Castro held the three women for a decade at 2207 Seymour Avenue.
Castro is charged with four counts of rape and three counts of kidnapping and a murder charge may be added.
Article continues below advertisement
In the yard chains are visible, and so is barbed wire, a mirror and a tarp. A child's bicycle and a small plastic basketball hoop can also be seen.
A DNA test confirmed Castro is the father of Berry's 6-year-old daughter.
The house is fenced off and is a crime scene. It is possible a jury will tour the house if Castro's case goes to trial.
Other items visible in the yard include a ladder and rotting wood planks.
Amanda, Gina and Michelle were reportedly allowed out of the house only twice in 10 years and the inside of the home was also described as cluttered and dirty.