Chris Martin Says His 'Own Issues' Contributed To His Marriage With Gwyneth Paltrow Crumbling, New Album Inspired By Split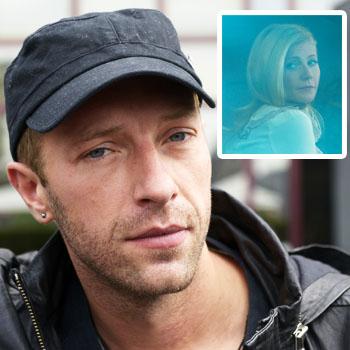 One month after Gwyneth Paltrow and Chris Martin "consciously uncoupled" the Coldplay frontman is speaking out on the split, acknowledging his "own issues" that contributed to the breakup and how it helped inspire the band's new album, "Ghost Stories."
During a sit-down interview with Zane Lowe for BBC Radio 1, Martin, 37, briefly opened up about his private life.
"I wouldn't use the word breakdown. This was more a realization about trying to grow up basically… if you can't open yourself up, you can't appreciate the wonder inside," Martin said of his broken relationship with Paltrow, 41.
Article continues below advertisement
As RadarOnline.com previously reported, Paltrow and Martin announced their split on March 25 after 10 years of marriage with a joint statement on the actress' Goop website saying, "It is with hearts full of sadness that we have decided to separate. We have been working hard for well over a year, some of it together, some of it separated, to see what might have been possible between us, and we have come to the conclusion that while we love each other very much we will remain separate."
Article continues below advertisement
Martin told Lowe, "What changed for me was, I don't want to go through life being scared of it, being scared of love, being scared of rejection, being scared of failure.
"About two years ago I was a mess really because I can't enjoy the thing that we are good at and I can't enjoy the great things around me because I'm burdened by this -- I've got to not blame anyone else and make some changes."
Martin — who has two children with Paltrow; Apple and Moses — revealed that much of Coldplay's new album was inspired by the strain on his relationship with Paltrow.
"Up to a certain point in my life I wasn't completely vulnerable and it caused some problems. f you don't let love in then you can't really give it back," he said.
"So what Ghost Stories means to me is like, you've got to open yourself up to love and if you really do, of course it will be painful at times, but then it will be great at some point."