LAMEST APOLOGY EVER! San Francisco 49ers' Chris Culliver's Mea-Culpa After Making Anti-Gay Remarks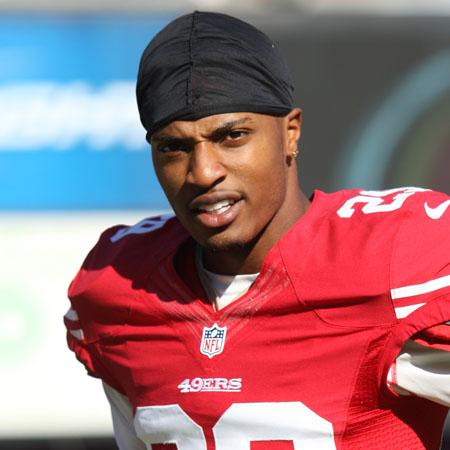 In what has to be the lamest apology ever, San Francisco 49ers cornerback Chris Culliver attempted to explain Wednesday night why he made anti-gay remarks during a Super Bowl media day interview.
Ready for it? Here goes: "The derogatory comments I made yesterday were a reflection of thoughts in my head, but they are not how I feel," Culliver said in a statement released by the team. "It has taken me seeing them in print to realize that they are hurtful and ugly. Those discriminating feelings are truly not in my heart. Further, I apologize to those who I have hurt and offended, and I pledge to learn and grow from this experience."
Article continues below advertisement
Huh? "Reflection of thoughts in my head, but they are not how I feel?"
Culliver , 24, made his derogatory remarks during an interview Tuesday during a radio interview with comedian Artie Lange, who said he was doing a "goofy interview and asking him all sorts of stupid questions," including about gay players in the NFL.
"I don't do the gay guys. I don't do that," Culliver told Lange, who had asked the cornerback if he ever had been approached by a gay player.
Culliver indicated that a homosexual player would not be welcome on the 49ers when Lange asked if there were any gay players on the team.
"We ain't got no gay people on the team," Culliver told Lange. "They gotta get up out here if they do. Can't be with that sweet stuff. ... Nah, can't be ... in the locker room, man."
When asked by Lange if a gay player should keep his sexual orientation a secret, Culliver stated that gay players should reveal their sexuality only AFTER retiring.
Article continues below advertisement
"Gotta come out 10 years after that," Culliver said.
Watch the video on RadarOnline.com
Prior to Culliver's 'apology,' the 49ers said in a statement Wednesday they had addressed his anti-gay comments, but the team honchos didn't elaborate on whether the second-year player would face disciplinary action or a fine.
"The San Francisco 49ers reject the comments that were made yesterday, and have addressed the matter with Chris," the team's statement said. "There is no place for discrimination within our organization at any level. We have and always will proudly support the LGBT (lesbian, gay, bisexual and transgender) community."
Culliver's remarks came one day after a pretrial hearing for former 49ers offensive lineman Kwame Harris, who was charged with felony domestic violence and assault charges from an August beating involving a former boyfriend.
Culliver planned to address his remarks formally at a news conference during the 49ers' media availability Thursday morning, according to his personal public relations representative, Theodore Palmer.
"Chris is very apologetic for any harm caused to anyone," Palmer told The Associated Press in a phone interview. "His intent was not that at all. He is one who celebrates the differences of others. All of this was just a big mistake. It was interpreted wrong."
Although a few former NFL players have come out, none has done so while still playing in the NFL.