'I'm Sick Of Filming!' Chelsea Houska Rips 'Teen Mom' For Bad Editing In Heated Rant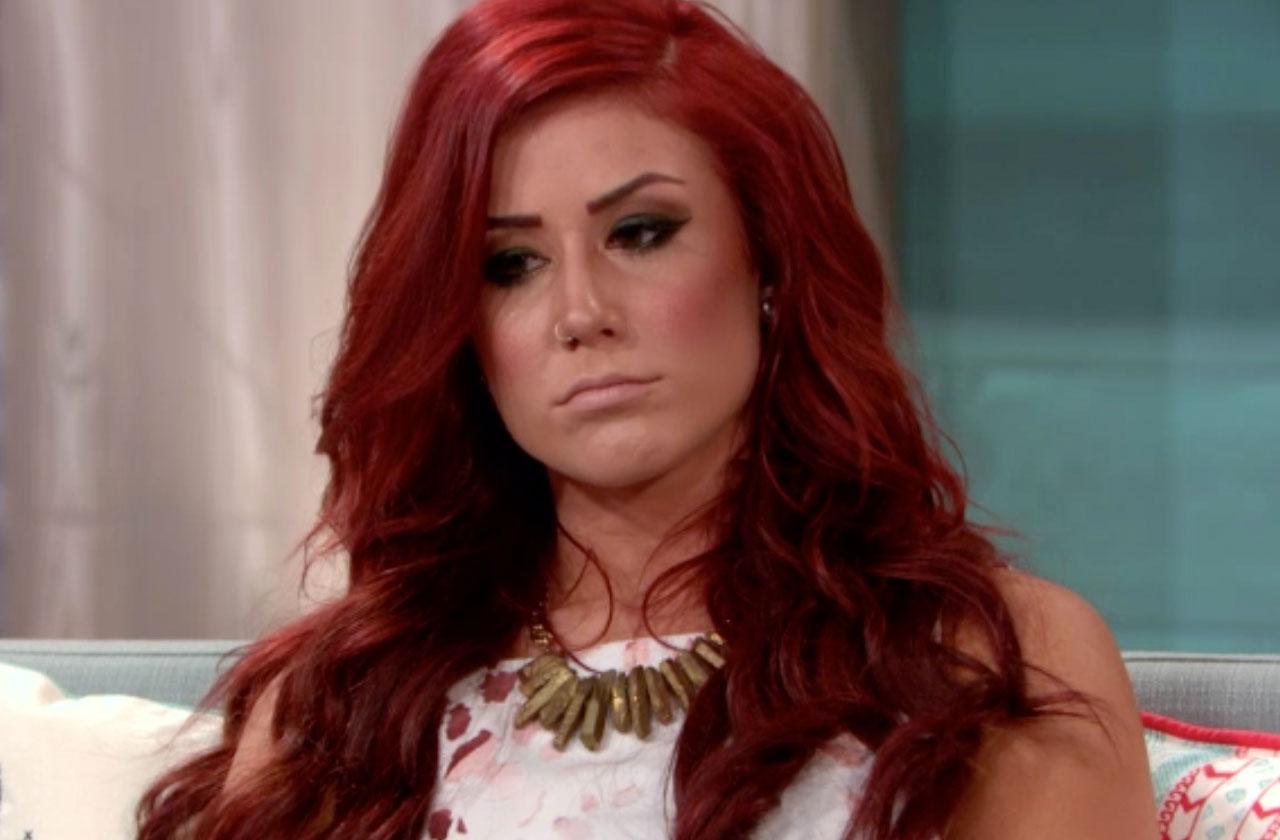 Chelsea Houska has had enough of Teen Mom 2's fake storylines and bad editing. The MTV star went off on the series in a heated rant after they portrayed her daughter in a bad light.
After watching a screener of tonight's Teen Mom 2 episode, Houska, 25, turned to Twitter to blast the series.
"I've tried my hardest to not say my feelings on this season," the mother of Aubree, 7, and Watson, 7 months, tweeted. "But after watching tonight's episode and the numerous times they've turned sweet great moments into s**t, I can't not say anything."
Article continues below advertisement
Houska continued that they "stretched" a situation with her daughter "as far as they possibly could."
"They took out every time she was being a turd (aka a regular 7-year-old) and me correcting her," she blasted. "And turned it into A. Her acting out because of the baby or B. Me ignoring her because of the baby."
She continued that the situation is "horse s**t."
"Tonight's episode they needed some storyline so we agreed to talk about having baby fever so soon," she explained. "The scene I'm talking about they clipped and cut so damn much. And what was actually a great a** time, they cut down to show me snap at Aubs. But did not show the 8000000 times she was not listening beforehand. They of course wanted to make it look like I wanted another baby, but was still overwhelmed and having issues with Aubree."
She continued that Aubree "likes to show off and test limits" with the crew around.
"I'm so sick of filming great things and cute things and them trying to dig so deep and create something out of nothing by adding dramatic music," she fired. "Cole and I made it an absolute #1 priority to always make Aubree feel like she was still everything. And we filmed so much to even show that. All they show it frustration and me telling Aubree to not do s**t."
Article continues below advertisement
Do you think Houska will quit the series? Tell us in the comments!
We pay for juicy info! Do you have a story for RadarOnline.com? Email us at tips@radaronline.com, or call us at 800-344-9598 any time, day or night.