10 Things You Didn't Know About Bruno Mars' Sisters The LYLAS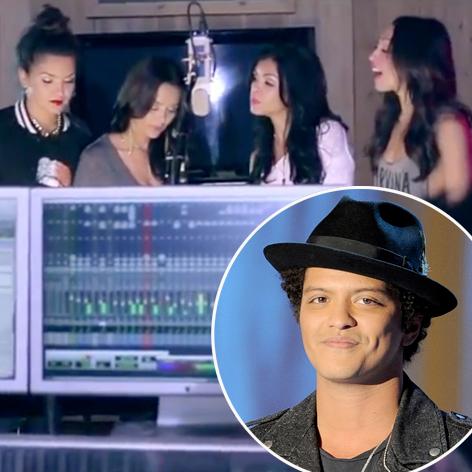 Their brother is one of the biggest musical superstars in the world, and now Bruno Mars' four gorgeous sisters are set to follow in his footsteps with their girl band 'The LYLAS'.
To celebrate the release of their first single and video, Come Back, RadarOnline.com is revealing 10 things you may not know about Presley, Tiara, Jaime and Tahiti.
Models
The stunning foursome can not only sing, but they can model too. They've all signed a modeling contract with Robinson's Department Store in the Philippines.
Article continues below advertisement
Sisters
The name of their band, 'The LYLAS,' stands for Love You Like A Sister.
X Factor Feud
The group forced one of Simon Cowell's X Factor girl bands to change their name after they hijacked the name LYLAS. The group eventually competed under the name Fifth Harmony.
Reality TV
As if they haven't got enough on their plate, the siblings have signed on to start in a new reality TV show on WE TV! It will follow the band living and working together on their debut album and is set to air in the fall.
Elvis
Presley - the youngest of the group - is named after Elvis.
Family Affair
Their other brother Eric Hernandez is Bruno Mars' drummer.
They Fight
"We probably fight more than we get along," said Tahiti. But because we're sisters, it lasts two minutes. It's sisterly fights."
Hawaii to Hollywood
The sisters grew up in Hawaii, but they've all moved to Hollywood now to pursue their dreams.
Moms
Two of the band members, Jaime and Tahiti, are mothers. Tahiti has two boys Nyjah Music, three and Zyah Rhythm, two. Jaime also has two boys Marley, 14 and Jaimo, seven.
Charity
The eldest sister, Jamie established the global charity group Mothers About Making Amends (Mama Earth) five years ago to promote giving to humanitarian, environmental and arts causes.
You can watch their debut music video here!
youtube