Daddy Not-So Dearest! Brody Jenner Confesses That Bruce 'Wasn't A Great Father'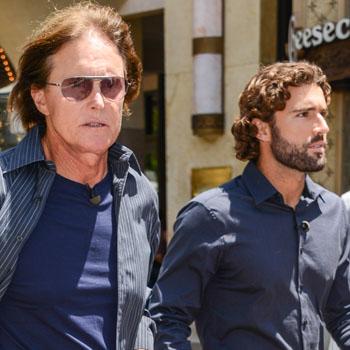 Article continues below advertisement
"I think Bruce is an incredible human being and I think that Bruce is an incredible father, he just wasn't a great father to me."
Brody, who was raised mostly by his mother, Linda Thompson, candidly confronts his father in front of his family, but Bruce clearly isn't in the mood to discuss his parenting skills.
"It's interesting to watch how you are with the girls," Brody states during lunch with Kendall, Kylie, Brandon and Leah.
"Because it's like, something I'm not really used to. You weren't around since I was a kid and it's like . . .
Bruce quickly responds, "Now's not the time to talk about it."
Tune in Sundays to E! for new episodes of Keeping Up with the Kardashians.