Brandi Glanville Disses 'RHOBH' Frenemy Lisa Vanderpump: I Feel Like She's Cheating On Me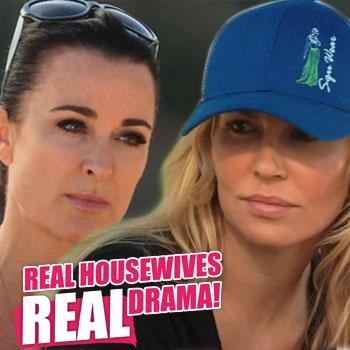 Article continues below advertisement
"We discuss everything under the sun and what happened last night and what's going to happen tomorrow. But when things kind of started to go south for me, the calls were trickling off."
Richards, who has been at odds with Vanderpump over reports that her husband has been cheating on her, weighed in on Glanville's situation.
"If we're going to be in the same circle of friends, I want to be able to get along," she stated.
"But I always know who Lisa is -- and Lisa's never going to change."
Glanville said she felt betrayed by the two-faced, backstabbing friend.
"I just don't understand how she can go from hating you to having you back," she said.
"It's one thing not to trust men, but you still want to trust your girlfriends. They're not going to cheat on me. I feel like Lisa is cheating on me."