Brandi Glanville: 'I'm Not A Slut…Or A Stupid B*tch!'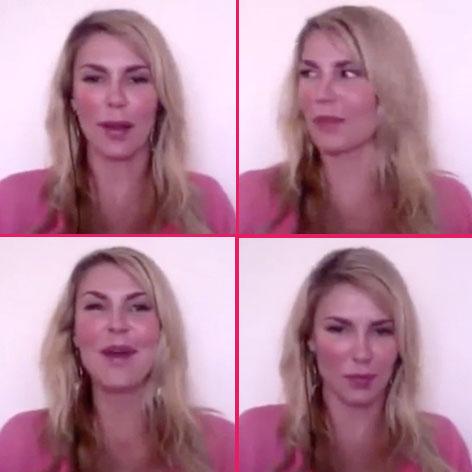 Brandi Glanville haters who think she's just a dumb blonde, who sleeps around and spouts colorful putdowns, take note. The reality TV queen says she's not a slut and she's actually quite smart.
The 40-year-old The Real Housewives Of Beverly Hills star makes her comments in a question and answer session with fans on the OK! magazine website.
Asked to name the biggest misconception people have about her that she finds the most annoying, Brandi was quick with a response.
Article continues below advertisement
She said: "There's a lot. I really get annoyed when people say: 'Oh, you're actually smart'. It's such a backhanded compliment.
"I think that I wouldn't be where I am today was I not smart in getting through everything that I've gotten through.
"But when someone says that 'Oh you're actually smart' or 'You're actually nice', I'm like: 'Am I supposed to be a stupid bitch all the time?'
"So that bugs me."
Brandi, who once confessed that Hollywood star Gerard Butler is one of her former lovers, also wants people to know that she is "not a slut."
"I'm really not," she says. She then jokingly adds: "I wanna be."
But Brandi clarifies her current relationship status, saying: "I don't sleep around. I'm dating all these guys. I'm not sleeping with anyone.
"And if you sleep with someone I think you should be in a committed relationship with that person."
As RadarOnline.com previously reported, in a recent episode of The Real Housewives of Beverly Hills Brandi's cast mates gossiped about her sex life amid claims she had a threesome and was found naked in the bathroom at Kyle Richards' white party.