'Blue Man' Paul Karason Dies At 62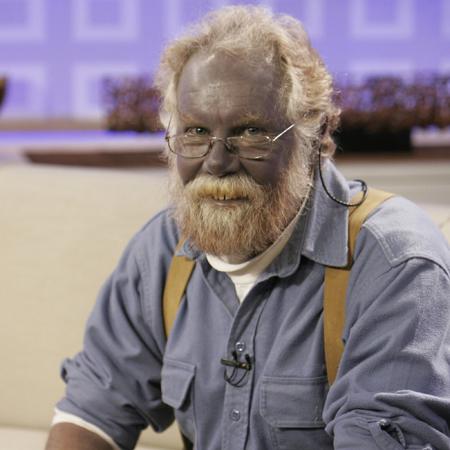 The Washington state man who gained fame for the bold blue burnish of his skin -- after more than a decade of ingesting the controversial "cure-all" colloidal silver -- has died at 62, RadarOnline.com has learned.
Paul Karason suffered a fatal heart attack on Monday, after years of health woes, battling prostate cancer, blocked arteries, a stroke and pneumonia.
Karason was launched into the public spotlight, and became something of an Internet celebrity, after a 2008 appearance on the TODAY show where he spoke with Matt Lauer about his unique condition.
Article continues below advertisement
Watch the video on RadarOnline.com
Colloidal silver is banned by the FDA due to the skin-dyeing properties it has, which was the cause behind Karason's blue tint.