Show Me The Money! Blake's Baby Mama Accuses Him Of Hiding Cash In Nasty Legal Battle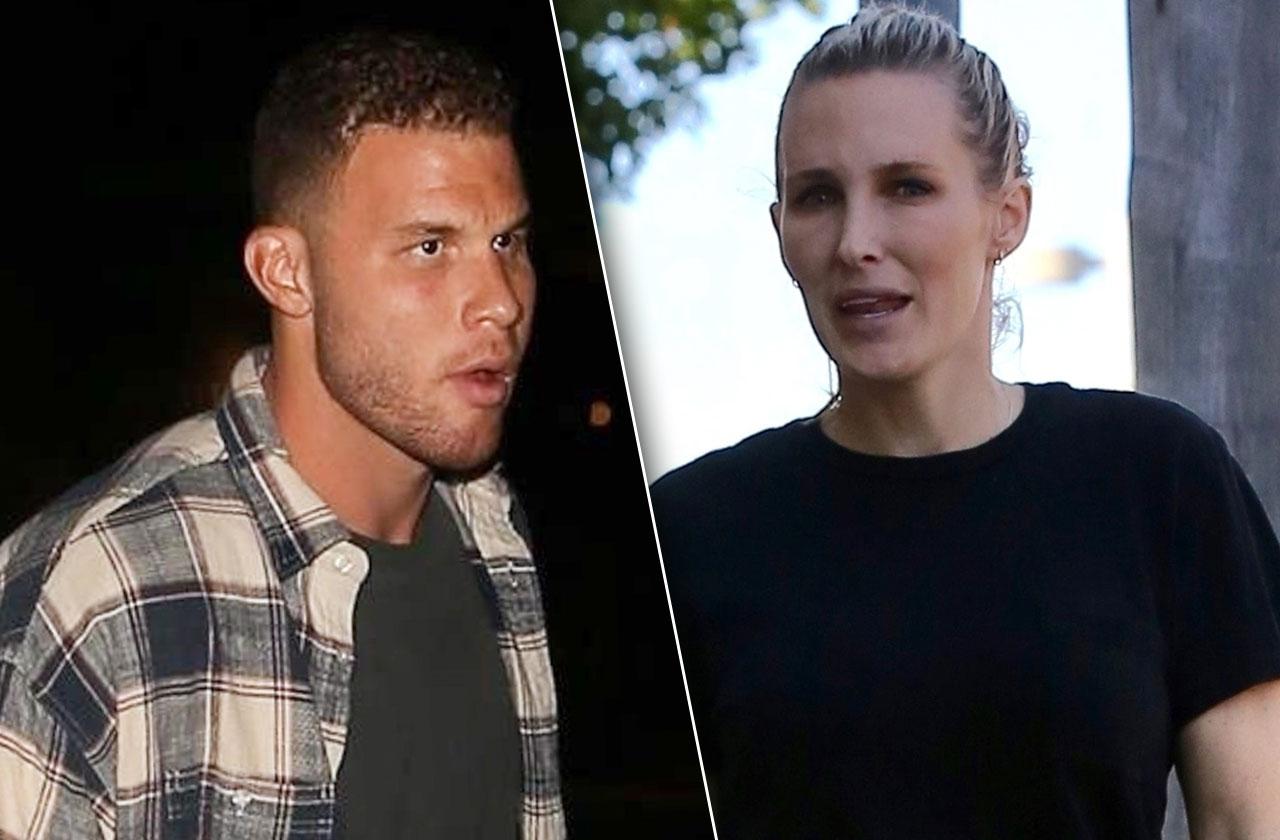 Blake Griffin's ex-fiancè said the former Clippers basketball player can't use the excuse that he is a "high wage earner" to dodge her demands for a full accounting of his finances, according to court records viewed exclusively by RadarOnline.com!
Brynn Cameron is asking a Los Angeles court judge to order Griffin to turn over details of his bank accounts and other financial dealings, including stocks, bonds, and monthly expenses like housing, clothing, telephone, clothing, entertainment and medical and life insurances.
Article continues below advertisement
Cameron and Griffin have been embroiled in an increasingly volatile paternity suit case, which was filed by Griffin back in October.
The NBA star, who has since been traded to the Detroit Pistons, asked for joint and legal physical custody of their two children, Ford, 4, and Finn, 1.
In court documents filed Monday, Cameron's attorney, Samantha Spector, said Griffin's refusal to provide various financial documents was "improper."
"Blake has objected to each and every demand on the grounds that his financial records are irrelevant because he is a 'high wage earner,'" Spector wrote in the affidavit. "No court has yet made that determination. Blake cannot hide behind a blanket statement that he is an alleged 'high wage earner' to avoid all discovery."
Spector added Cameron has not agreed to a dollar figure for child support, which can't be established without full accounting of Griffin's finances.
Article continues below advertisement
"At present, Blake has provided virtually nothing other than his employment contract," Spector added. "This is insufficient by any measure. Blake's objections must be overruled."
In documents filed in January, Griffin's attorney, Lauren Landesman, said Cameron's demands were unreasonable and called her various demands "overly broad, unduly burdensome, oppressive and designed, in whole or in part, to harass" Griffin.
Griffin did provide his ex with his employment contract with the Clippers, a redacted 2016 income tax return and his 2017 income information, which Landesman said should be sufficient given information needed in a paternity case.
"Petitioner stipulates that he is an extraordinary high wage earner … and can pay any reasonable amount of child support which meets the children's reasonable needs," Landesman wrote. "Petitioner's income primarily consists of his salary, accordingly, his income is readily discoverable from his income tax returns and/or his pay stubs."
Article continues below advertisement
Cameron claimed Griffin kicked her out of his swanky $12 million Pacific Palisades mansion in August, and was left to "couch surf" at family and friends' homes. She said Griffin promised he would take care of her and the children, and had provided her a monthly allowance, as well as a credit card with no limit.
Cameron said she and Griffin were living together "like a married couple" from 2014 to 2017, but the relationship went sour after they couldn't agree on the prenuptial agreement. Griffin called off their wedding in St.Barths a week before they were to marry on July 2017.
Since then, Blake has been romantically linked to Kendall Jenner, who was also named in another suit filed by Cameron on Valentine's Day.
In that suit, Cameron is suing Blake for breach of oral and implied contract, and allegedly refusing to provide financial support for Cameron and their children.
"Griffin cared more about the glamour of dating a Hollywood celebrity than the day-to-day responsibilities of being a father and a family man," according to the Feb. 14 affidavit, referring to super model Jenner.
Griffin has yet to respond to that suit.
Cameron has another son, Cole, from a previous relationship with former NFL player and FOX Sports announcer Matt Leinart.
We pay for juicy info! Do you have a story for RadarOnline.com? Email us at tips@radaronline.com, or call us at 800-344-9598 any time, day or night.