Such A Pro! The Show Goes On For Beyonce As Her Hair Gets Caught In A Fan Mid-Song!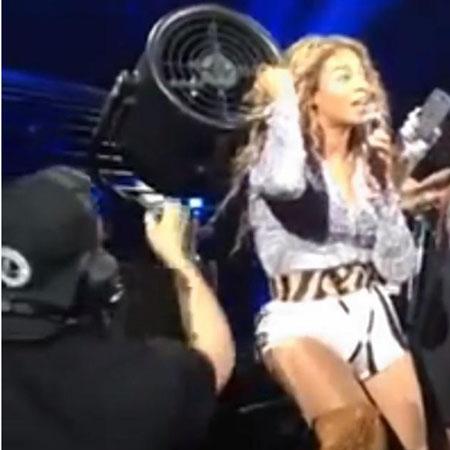 All hail Queen Bey.
Beyonce didn't miss a note despite suffering a terrifying ordeal during her Montreal concert on Monday night, when her hair got caught in a fan during a performance of her hit song Halo.
The pop star's bodyguards rushed to her aid, but were unable to free her immediately. Eventually, they broke her free -- without her skipping a beat.
After the ordeal, the 31-year-old singer posted an Instagram video of the incident and a handwritten note during which she changed the lyrics to Halo to read: "Gravity can't begin to pull me out of the fan again.
Article continues below advertisement
"I felt my hair was yankin from the fan that's always hat in."
Watch the video of the incident, below.
http://instagram.com/p/cGbq2CPw9j/