Bethenny: 'I Didn't Marry The Love Of My Life'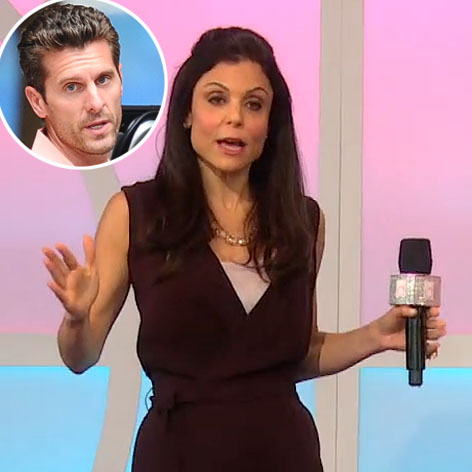 Now involved in a knock-down, drag-out divorce and child custody war, Bethenny Frankel makes a shocking revelation Monday on her talk show: Jason Hoppy was not the love of her life and she knew that when she married him.
"I know who the love of my life is and I am not married to that person and I was the love of this person's life to but we would not have worked in a marriage," Frankel said.
"Did anyone ever see the movie, The Way We Were? Barbra Streisand and Robert Redford, they were the love of each other's lives but that doesn't mean it's going to work so do not spend the rest of your life fantasizing," Frankel told her audience.
Article continues below advertisement
"It's chasing the dragon, drug addicts do that, to chase that one original high, and you are never going to get that.
"You don't have to marry the love of your life."
Frankel and Hoppy, who have a daughter, Bryn Hoppy, have been unable to privately settle their differences. Their ongoing legal battle is now likely headed to trial.
You can watch a clip of Frankel talking about the love of her life HERE.