Barbara Walters Won't Return To The View For Three Weeks, Says She's 'Weak And Tired'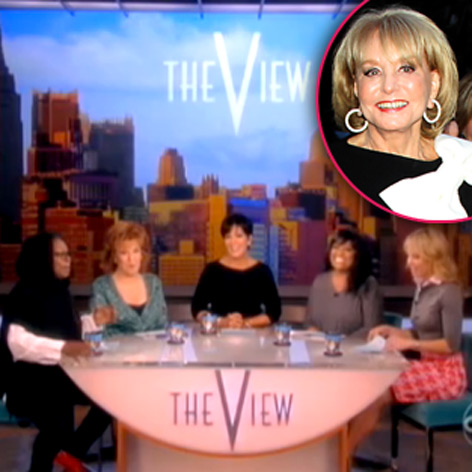 Barbara Walters - who fell last month during Inauguration weekend in Washington, D.C. and then was diagnosed with chicken pox while in the hospital - won't be returning to The View for another three weeks because she's feeling "weak and tired."
The legendary journalist called into her popular ABC talk show Wednesday to give the ladies on the panel - and her audience - an update on her health scare.
Article continues below advertisement
During her call, Walters, 83, said that she suffered from a concussion when she fell on January 20.
"I had a temperature and I had the chicken pox and didn't know it," she said.
"So when I was in Washington for the inauguration weekend, I fainted at the British Embassy. If you're going to faint, it's a very elegant place to faint. And I hit my head and had six stitches ... in addition to the chicken pox ... I had been in somebody's company who had the shingles and I got the chicken pox from them. But, I also got a concussion. So I have been a little weak. I am not in any pain. I'm not scratching too much ... I'm not itching away! But I do feel just sort of weak and tired and I probably won't be back on the program for about three weeks. But that does not mean that I don't listen to every single word every one of you say," she added.
Walters' unfortunate absence from The View comes during the critical February ratings period.
|
|