What's Old Is Blue Again: 'Breaking Bad' Finale Outro Skyrockets Badfinger's 'My Baby Blue' To Relevance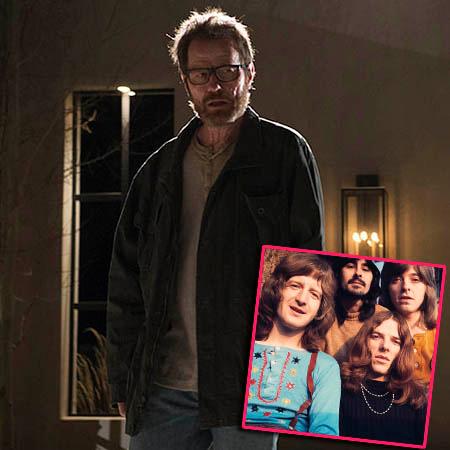 How did Breaking Bad turn a 42-year-old classic rock song into Monday's hottest tune? Find out right here on RadarOnline.com.
WARNING: MAJOR 'BREAKING BAD' SPOILER ALERT
Like other series endings with vibrant musical outros -- The Sopranos and Journey's "Don't Stop Believing", or The Wire's "Down in the Hole" -- Breaking Bad creator Vince Gilligan got it right for the climax of the smash show's Sunday evening series finale, using Badfinger's "My Baby Blue" to serenade Walter White (played by Bryan Cranston) as he lay dying in a meth lab.
Article continues below advertisement
"I think in that last scene, he was with his Precious," Gilligan, alluding to The Lord of the Rings phrase, said of the thankfully-unambiguous ending.
Hear the song on RadarOnline.com
The song's title made for a trending topic on Twitter, where devout fans of the show posted related lyrics -- "I guess I got what I deserved," in reference to White's misdeeds -- and paid homage to the end of the series and its' prolific protagonist.
YouTube threads on the song's page were filled with memorials for the fallen teacher-turned-kingpin and a major surge in iTunes sales seems likely to follow as well in the coming days.
Badfinger, who got into the top 20 in 1972 with the tune, is best known for their 1970 hit "No Matter What".