Ariel Castro's Brothers Insist They Would Have Turned Him In If They'd Known About His Alleged Crimes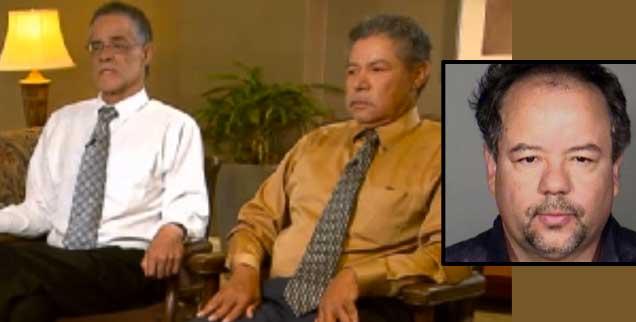 Kidnap suspect Ariel Castro's brothers, who were briefly detained by police themselves, have told CNN that they didn't know about his alleged crimes against the young women in Cleveland. And they had no role in the monstrous case that has outraged America.
"I couldn't never think of doing anything like that," Pedro Castro said in the CNN interview that took place outside of Cleveland, because the brothers feel they'd face public wrath at home.
Article continues below advertisement
"If I knew that my brother was doing this...I would not be, not--in a minute, I would call the cops because that ain't right."
And referring to the charges against Ariel, his other brother, Onil, declared, "The people out there that know me, they know that Onil Castro is not that person and has nothing to do with that. Would never even think of something like that."
When Ariel was arrested last week for allegedly kidnapping and raping Amanda Berry, Gina DeJesus, and Michelle Knight and imprisoning them in his home for more than ten years, police also detained Pedro and Onil. But they were released a few days later.
Now the brothers say they're grateful the women are safe but disturbed that people might still believe they helped their brother in the alleged crimes. In fact, Pedro wants the world to know he would have turned Ariel in: "If I knew, I would have reported it, brother or no brother."