American Idol Makes History -- Find Out Why!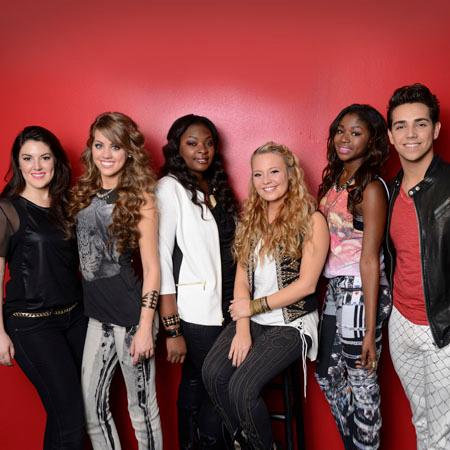 A historic mark was set on Thursday night's edition of American Idol, and we've got all the details for you right now on RadarOnline.com.
SPOILER: Who Was Eliminated On American Idol?
Five boys up, five boys down.
Lazaro Arbos' best just wasn't good enough, as the inspirational 21-year-old from Florida was simply out of his league, leading to the show's first-ever all-girls' finals, as well as its' first female winner since 2006 champ Jordin Sparks.
Article continues below advertisement
"We love you and you've been a treasure to the show," Randy Jackson told him. "We've enjoyed you, but we're not gonna use the save."
After his ouster, Arbos said, "I think I came back with my last song, but that wasn't enough -- I wish I could have gone home on a better note."
Stuttering Foundation president Jane Fraser told RadarOnline.com that "Lazaro spoke to the entire stuttering community" with his successful stint on the program, calling the singer an ambassador for the stuttering community.
"Those who stutter have the great fortune of seeing a strong young man succeed. They have the opportunity to watch him work on his fluency on national television, on the news and in concert," Fraser said. "Because of his time on American Idol, and his success as a singer, we will all have the chance to root for Lazaro, and to listen to him every time he steps up to a microphone -- whether to sing or to talk.
Article continues below advertisement
Watch the video on RadarOnline.com
American Idol continues Wednesday on Fox at 8/7c.