American Idol Down To Top 6: Who Was Sent Home?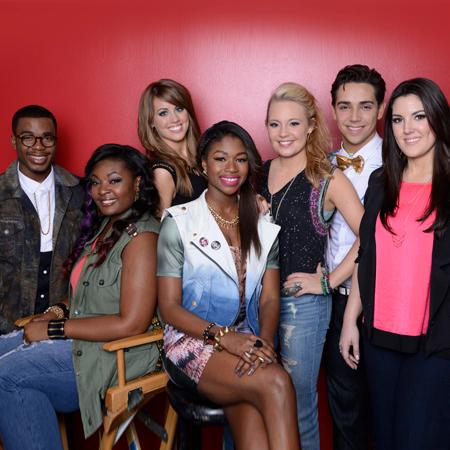 Another singer was eliminated from American Idol Thursday, continuing an unexpected trend, and raising some eyebrows in the process.
SPOILER: Who Was Eliminated On American Idol?
Yet another guy was given his walking papers, as Louisiana native Burnell Taylor finished last, after stumbling during his Wednesday night performance of Bon Jovi's You Give Love a Bad Name.
youtube
While Mariah Carey was crying over Burnell's elimination, the judges did not unanimously agree to award him a save after his last chance performance of India.Arie's Ready For Love.
Article continues below advertisement
Thursday's show also featured performances from season nine finalist Casey James, and Idol winner-turned-mainstream superstar Carrie Underwood, who returned to the show that made her a star to belt out her new single, See You Again.
youtube
American Idol's 12th season continues next Wednesday on Fox at 8/7c.