American Idol Shocker! The Two Singers Going To Next Week's Finale Are…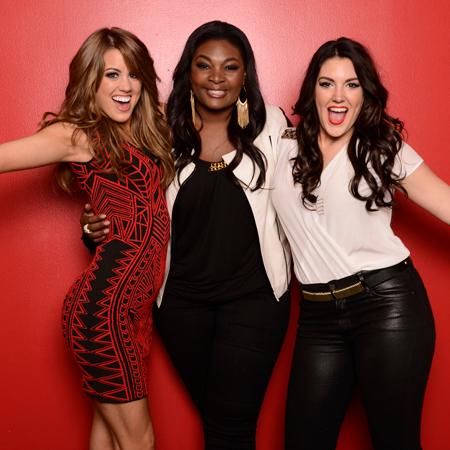 The stage is now set for next week's big finale of American Idol. On Thursday night's edition of the Fox show, Kree Harrison, Candice Glover and Angela Miller learned who would be going home and who made the top two -- and the results surprised even the judges.
SPOILER: Who Was Eliminated On American Idol?
Angela gave it a good shot, but the Beverly, Mass. native finished last in voting after Wednesday's emotion-packed homecoming episode, leaving Candice and Kree to battle it out for the show's 12th season crown.
Article continues below advertisement
The 19-year-old Miley Cyrus look-alike told the other two finalists, "I love you guys," after she was voted off. For her finale, she sang Never Gone, a song by Idol Alum Colton Dixon.
Watch the video on RadarOnline.com
Elsewhere Thursday, Alicia Keys sang Girl On Fire, Idol alum Lauren Alaina belted out her single Barefoot and Buckwild, and Mariah's new video for the song Beautiful premiered.
youtube
Fun fact: Despite coming in third in votes Thursday, Angie still boasts more Twitter (161K) followers than Candice (88K) or Kree (81K).
American Idol continues next Wednesday on Fox at 8/7c.