American Idol: And Then, There Were Three…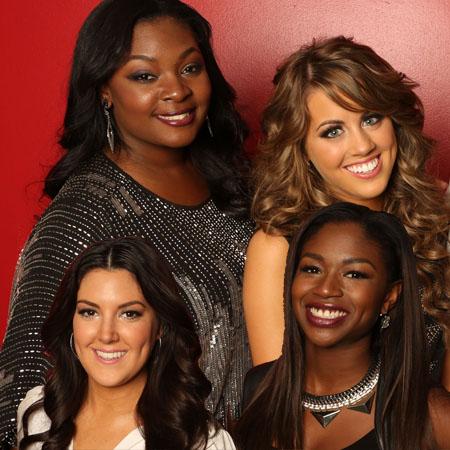 The 'Fab Four' was reduced to the 'Terrific Three,' as one very talented contestant was sent home Thursday night as the competition reaches a fever pitch on American Idol.
SPOILER ALERT: Who Got The Boot On American Idol?
"I'm just happy that America got the best four of the competition to the top four," judge Nicki Minaj said during American Idol's results show Thursday night, while adding, "No tears tonight. It's just the beginning of something great."
Article continues below advertisement
PHOTO: Nicki Minaj Has Onstage Wardrobe Malfunction
Shortly afterwards, though, host Ryan Seacrest revealed that, after 81 million votes in a two-week period since no one was eliminated last week, Amber Holcomb, the 19-year-old powerhouse singer from Houston, Texas, would be the one going home.
Holcomb had been one of last week's Bottom Two, along with Candice Glover, who's considered the frontrunner in the competition.
Holcomb, who Nicki Minaj has compared to a young Whitney Houston, sang the late superstar's hit, I Believe in You and Me, as her swan song. At the close of the song, Holcomb broke down in tears, leaving Mariah Carey crying at the judges' table.
That means the Top Three -- Glover, Angie Miller and Kree Harrison – all get hometown trips this weekend.
Thursday night's Idol also featured three special guest performances: Season-seven winner David Cook sang his new single Laying Me Low; Harry Connick Jr. performed his new song Every Man Should Know; and in a pre-taped performance, will.i.am performed Bang Bang from The Great Gatsby soundtrack.
American Idol returns next Wednesday at 8/7c on Fox.