American Idol Down To Top 7: Who Flubbed Their Lines In Crunch-Time?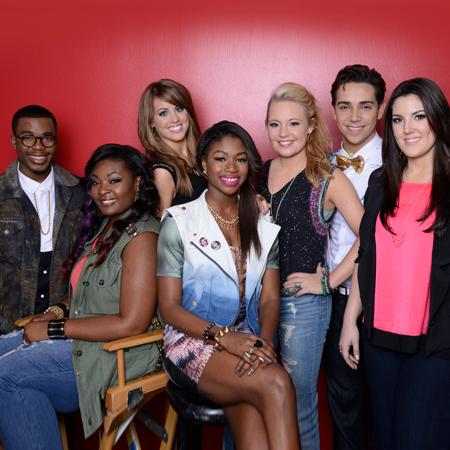 The top seven finalists on Wednesday's American Idol tackled classic rock tunes, and one singer had a less-than-vintage evening with a few critical mistakes.
SPOILER: Who Flubbed Their Lines On American Idol?
And bad mistakes, he's made a few: We're talking about Lazaro Arbos, who might be running out of chances.
The 21-year-old, for the second consecutive week, forgot the lyrics of the song he was singing, this time in a duet with Angela Miller to the Queen classic, Crazy Little Thing Called Love.
Article continues below advertisement
Needless to say, with the competition narrowed down to the crème de la crème, the judges were not cutting much slack, and pointed out the error.
"That was a nice twist," Nicki Minaj told him. "You seemed to be comfortable up until the part when you forgot the lyrics again."
Mariah Carey was subtly critical of Arbos, saying, "Even if there was a little lyric screw-up, we still had fun."
After a slight rebound tackling another Queen tune, We Are The Champions, Keith Urban told Arbos, "You chose something that played into your dramatics in a good way."
Watch the video on RadarOnline.com
We'll see if Lazaro can survive the miscues when American Idol's 12th season continues Thursday on Fox at 8/7c.