Shocker On American Idol: What Happened?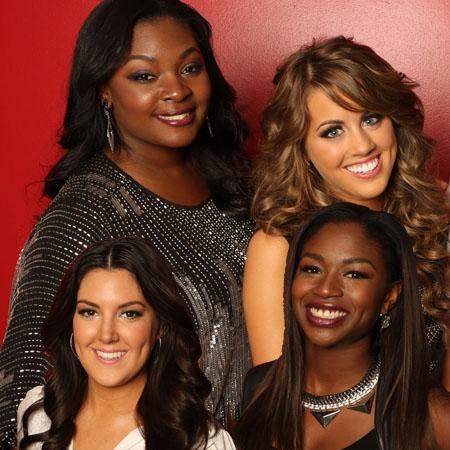 A shocking surprise highlighted Thursday night's edition of American Idol and we've got all the details for you right here on RadarOnline.com.
SPOILER: What Was American Idol's Jaw Dropper Thursday?
Ryan Seacrest kicked things off saying he had "shocking news that will affect the judges, and turn the competition upside down" -- and he wasn't exaggerating. Because the judges hadn't used their save option this year -- which normally expires at the onset of the top five -- the show had an extra week in the schedule.
Article continues below advertisement
With that in mind, producers decided to roll over this week's 38 million votes toward next week, meaning none of the four finalists -- Kree Harrison, Candice Glover, Angela Miller and Amber Holcomb -- were going home Thursday.
After Ryan announced that Amber and Candice wound up in the bottom two following Wednesday's episode, he said, "The person that could be leaving tonight is no one," at which point all four finalists congregated onstage for a group hug.
While Candice's rendition of Drake's Find Your Love received mixed reviews a night earlier, the church singer got a sweet surprise the likes of Amanda Bynes would kill for -- a response from the R&B superstar himself.
"I just wanted to let you know that I was so honored that you sang my song and did such an incredible job," he said in a prerecorded message. "You have an angelic voice."
The hunky Canada-born rapper then emerged onstage to a rousing ovation from the crowd, and Candice told him, "I love you so much!"
Watch the video on RadarOnline.com
American Idol continues with a "Now & Then" theme next Wednesday on Fox at 8/7c.