American Idol Down To Top 7: Who Was Eliminated?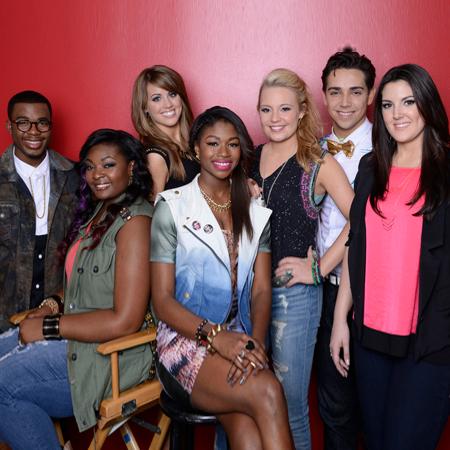 Remember when boys ruled the roost on American Idol? Those days are clearly over, as all three of the bottom vote-getters of the eight finalists were male, with one getting sent home. Keep reading to find out who it was.
Devin Velez was bounced off Thursday night, despite a strong showing on Wednesday's episode singing Smokey Robinson's "Tracks of My Tears."
He's the third male contestant to face the chopping block out of the top ten, as Paul Jolley and Curtis Finch Jr. were sent packing in prior weeks.
Article continues below advertisement
While Velez came through like a professional in his survival performance of "Somos Novios" ("It's Impossible") -- a set so vivid it brought Mariah Carey to tears -- the judges' panel did not choose to use their save card on the 18-year-old Chicago native.
youtube
"Unfortunately, it is not unanimous," Randy Jackson said. "We're not going to use it."
Velez replied, "I've got to say thank you -- you guys are the real people."