Ouch! Nicki Minaj Slams Idol Contestant As Being 'Very Safe, Very Bland, Forgettable'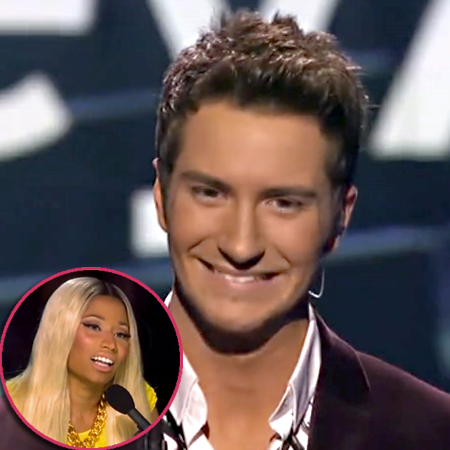 Nicki Minaj had a harsh appraisal of affable country singer Paul Jolley on American Idol's Beatles night Wednesday, crushing the Nashville native with her words after the 22-year-old's performance of Eleanor Rigby.
"I like that shirt, that jacket and those skinny jeans, but I did not like your performance," a hostile Nicki said, eliciting boos from the audience. "It was very safe, very bland and forgettable."
Article continues below advertisement
Mariah Carey had constructive criticism for Jolley, telling him, "You have to be able to give as much emotion when you are singing softly as when you are at the top of your range."
While Keith Urban praised Jolley for his talents, he said the singer would be better served to give up country singing for pop-rock.
youtube
"I hope if we hear you again we get to see you explore that a bit more," he said.
Paul Jolley, Top 9 Compete ~ American Idol 2013 by HumanSlinky
Elsewhere, Mass. native Angela Miller was lauded for her vivid performance of Yesterday, which Nicki called "unbelievably amazing.
"You will absolutely be doing soundtracks for movies, Disney and things like that, but you could do anything with your voice," she told the 18-year-old, while Randy Jackson, calling Miller one of his favorites this year, said her rendition of the Beatles classic came off stellar.
Article continues below advertisement
"You held back," he said, but you gave us a little twirl at the end to remind us that you have the firepower."
Mariah told Angela, "That was a very respectful version, it is hard to go anywhere different with the melody when you do a cover song, yet you really showed your voice."
youtube
Watch the video on RadarOnline.com
We'll find out who's advancing – and who's going home -- when American Idol's 12th season continues Thursday on Fox at 8/7c.