All-Star Celebrity Apprentice: Who Got Fired Because Of A Spelling Error?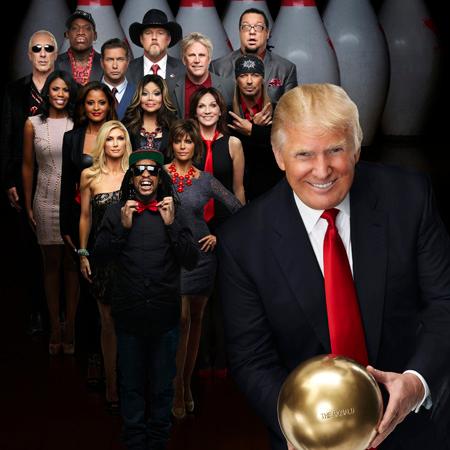 Another celeb heard those two dreaded words, "You're Fired!" from Donald Trump on Sunday night's edition of All-Star Celebrity Apprentice. So, who got bounced?
SPOILER: Who Got Fired On All-Star Celebrity Apprentice?
Dennis Rodman couldn't worm his way out of the mess he created on Sunday night's edition of All-Star Celebrity Apprentice, and he became the latest contestant to get bounced off the NBC reality competition show.
Article continues below advertisement
The former NBA baller got kicked out of the boardroom after his team -- charged with coming up with a display for Melania Trump's (Donald's wife) caviar skin care line -- misspelled Melania's name as "Milania" on its ad!
Oops!
From the get-go Rodman's tenure as Project Manager for Team Power was less than stellar – he immediately embarrassed his teammates when he informed Melania he wanted to visit her bathroom and see which skin care products she really uses. Rodman also showed a lack of leadership skills during the task.
In the end, Team Plan B won for the fourth week in a row, earning Project Manager Penn Jillette $40,000 for his charity, Opportunity Village.
Watch the video on RadarOnline.com
Although he got the boot, Trump praised Rodman for making a personal comeback after his disastrous first stint on All-Star Celebrity Apprentice and crowned him, "the most valuable player" of the season so far.
The celebrities still in the competition included Gary Busey, Trace Adkins, Lisa Rinna, Penn Jillette, Marilu Henner, Stephen Baldwin, Brande Roderick, and Lil' Jon.
Omarosa Manigault, LaToya Jackson, model Claudia Jordan, rockers Dee Snider and Bret Michaels were previously eliminated.
All-Star Celebrity Apprentice returns next Sunday at 10/9c on NBC.