Health Blow! Abby Lee Miller Asks For Prayers While Battling 103 Fever In Hospital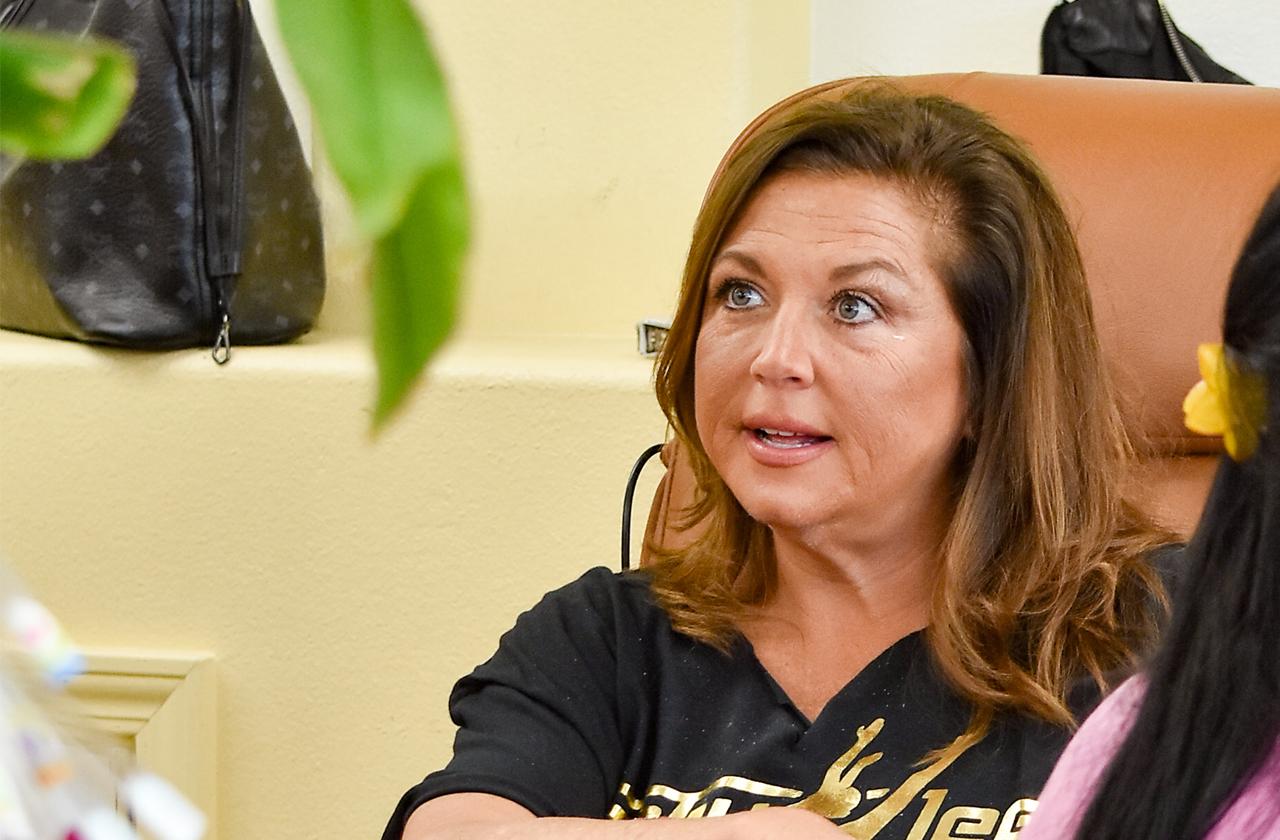 Abby Lee Miller has asked her fans to pray for her.
The cancer stuck reality star posted an image of herself from a hospital bed looking poorly but holding her thumb up to her followers.
She has been getting painful lumbar injections to help with her illness.
The caption read: It's Friday ??Yay & Pray ?? my white blood cell count goes up and my 103 fever goes down! Yikes! #abbylee #abbyleemiller #dancemoms#aldc #aldcla #spinesurgery
Article continues below advertisement
RadarOnline.com has been reporting on the 51-year-old's health problems in recent times.
She was diagnosed with Non-Hodgkin's Lymphoma diagnosis and is currently in the hospital battling cancer.
Miller was sentenced to one year and one day in prison for not reporting an international monetary transaction and concealing bankruptcy assets.
"Abby Lee still has a little ways to go before she could film," the source said. "She's the same old Abby and in very good spirits."